Let's all take a moment to appreciate that butt bows and poofy sleeves have gone the way of the dinosaur. From tulle to beadwork, tailored ways and overlays fit for a princess; dress details have taken on a whole new dimension when it comes to wedding wear. For romantic, sassy, sweet, edgy and adorable details that matter these days, we've got you covered!
Tulle
Think full-on ball gown overlays fit for a princess! They can be removable too, for a lighter reception dress. Check out this David's Bridal Ruffled Organza Dress: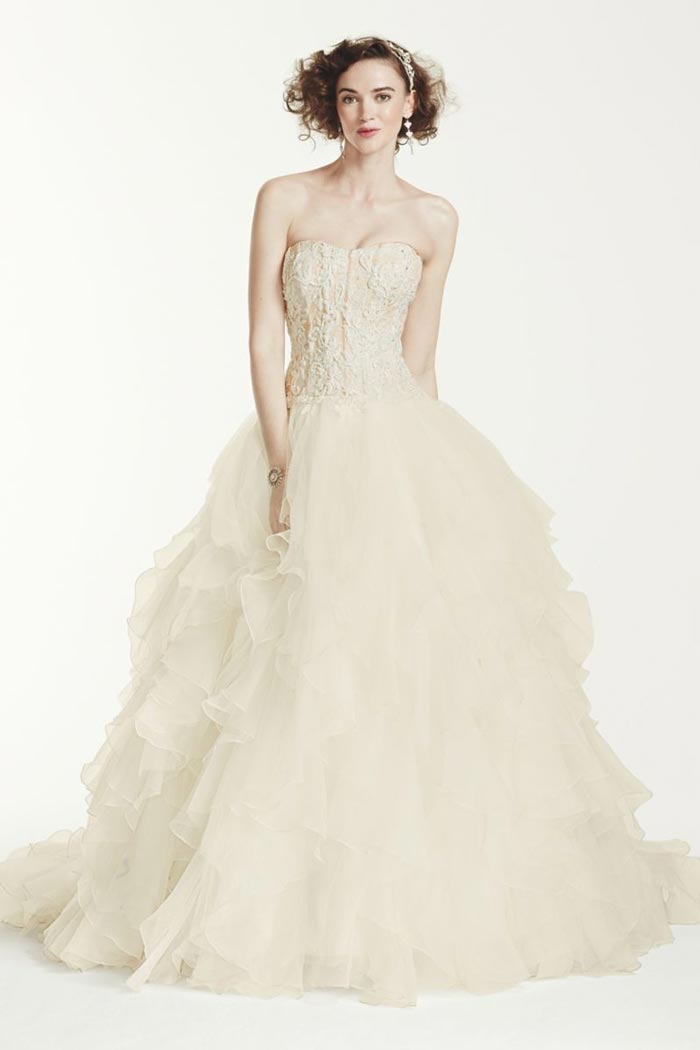 Or this gorgeous stock tulle overlay from Ebay of all places!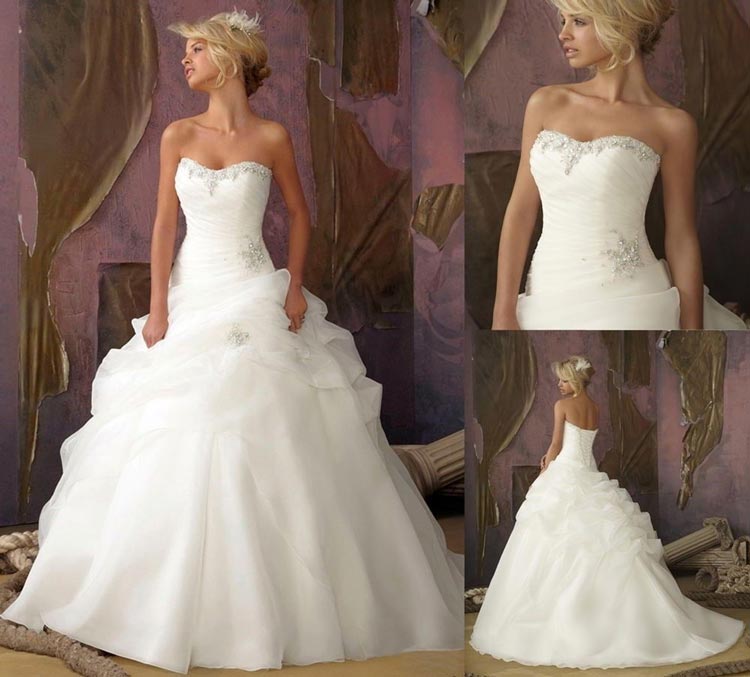 Beadwork
The biggest attention to detail I've seen on dresses this year is beadwork. From overlays to bodice work–even veils are going ga-ga over this detail. No matter what way you want to wear beadwork, this sassy detail is one to look out for! Like this gorgeous ALURE Bridals dress from Preowned Wedding Dresses: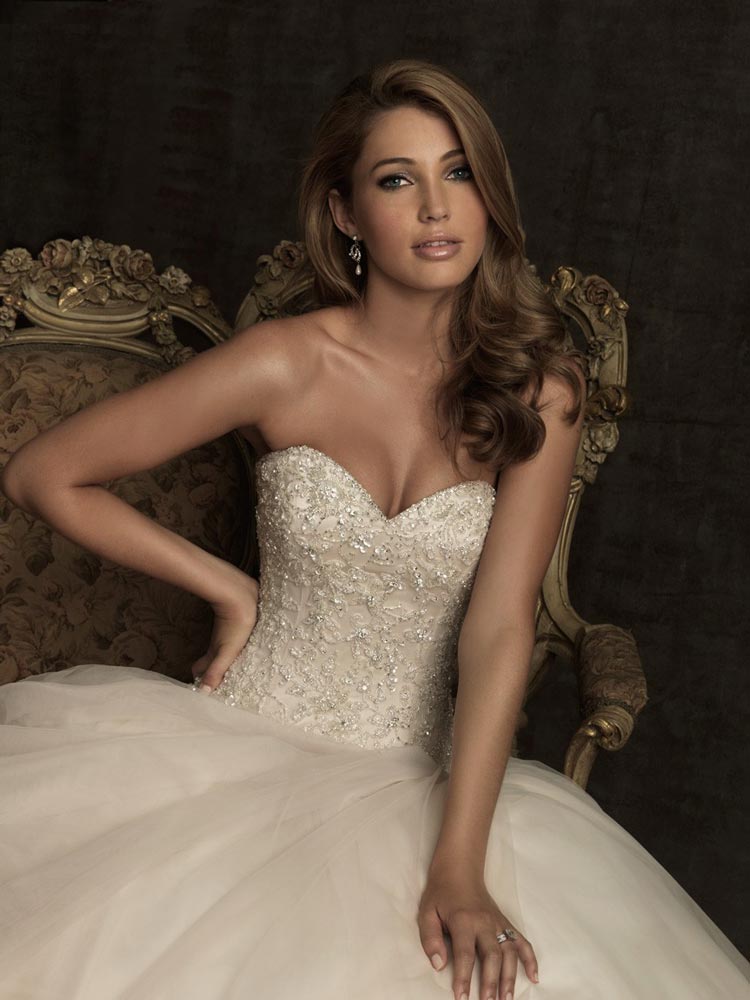 Ruffled Slip Gowns Galore
Ruffles are making a comeback in one totally romantic way. Inspired by Zac Posen's classic pink slip gown, that was a complete sell out across the internet, these gorgeous ruffled slip gowns are just as sweet but at a fraction of the cost. Check out the Sleeveless Ruffled Slip Gown from ABS by Allen Schwartz, available at Bloomingdales.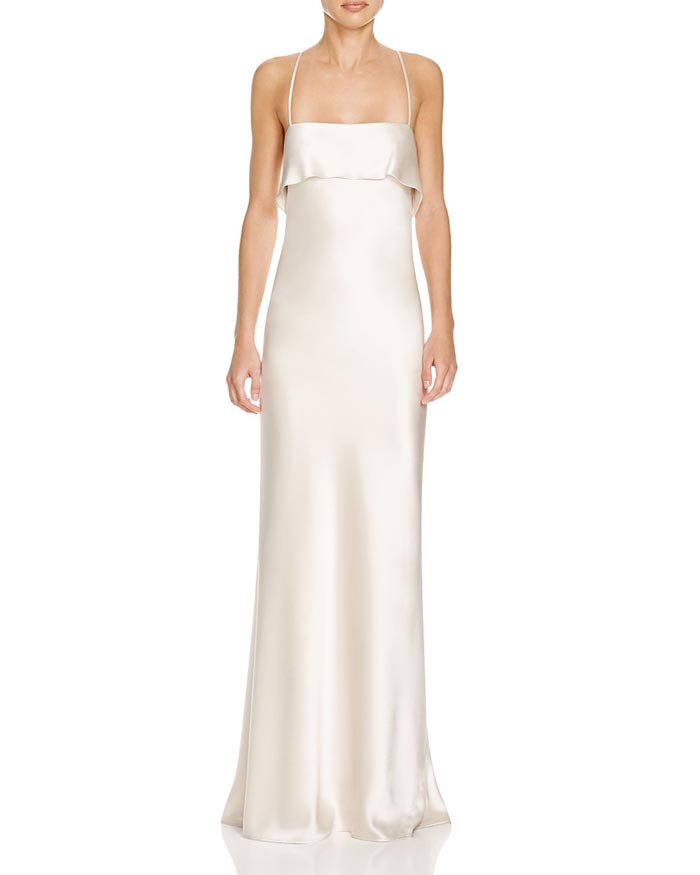 Of course, nothing says romance like the 'Drew' Ruffle Front Chiffon Gown at Nordstrom. Perfect in both Nude or Powder for the blushing style bride.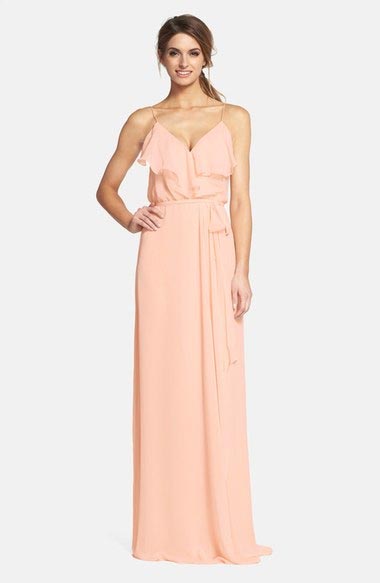 3D Flowers
Add an adorable pop to any wedding dress with three-dimensional floral detail. Check out Preowned Wedding Dresses for the Theia Courtney Strapless Petal Gown: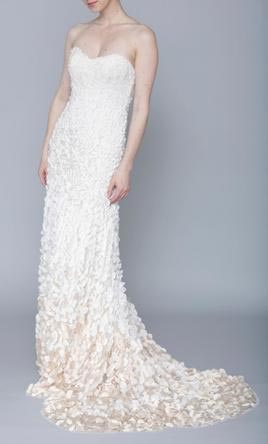 Then again the 3D floral detail on this Vintage Style Strapless Embroidered Floral Wedding Gown from DressSale is "Oh! So Sweet!" as well.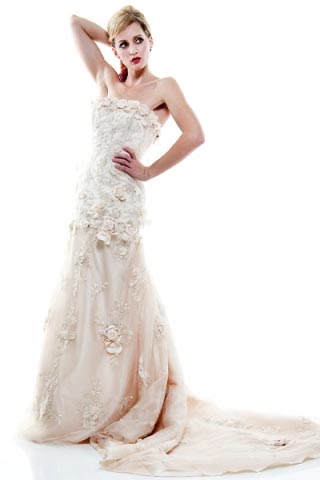 The Little White Dress
One of the biggest bridal "must haves" this season is the little white dress. Some girls just look good in cute little numbers that show off their sweet legs. Check out A Love Above The Rest Dress in Blush from ModCloth. This dress even sports a little 3D floral detail on the bodice!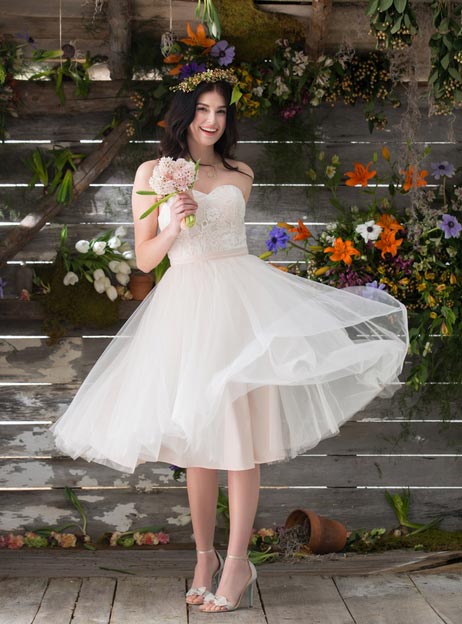 Of course, the Gilded Grace Dress from ModCloth in both blush and champagne is one adorable little white dress in all it's detailed lace glory, with a super-sweet tulle skirt. Now that's some killer detail!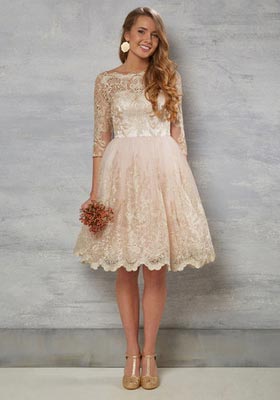 Just Go Monet
Watercolors and print details were brought back to life this season by none other than Houghton. Unfortunately, I'm not even going to dignify this article with dresses to drool over that cost more than my car. Fabulously for us, ASOS has a wedding line that is to die for! Check out the ASOS WEDDING Bardot Fishtail Maxi In Floral Print: