Sometimes you have to think outside the box for posh eats. Combining simple fall flavors with everyday food is definitely the way to please some palates this season and we've got some amazing recipes that are simple and easy on your wallet. These ideas are great for bridal shower treats or even for a cocktail party wedding reception!
Ham & Cheese Ginger Snaps
Sweet and Savory with a little bit of bite!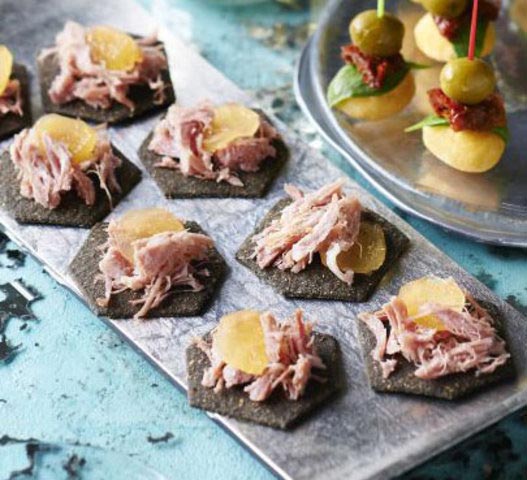 You'll need:
1 pound of Ham, thinly sliced from the deli
2 blocks White Vermont Cheddar, thin sliced
1 to 2 boxes of Ginger Snap Cookies
Lay the ginger snaps out on a decorative tray. Top with a thin slice of cheddar. Top cheddar with a nice pile of ham. Voila! Serve with fresh fruits like grapes or a yogurt parfait.
Roasted Olives & Buffalo Mozzarella
The ultimate finger food, I would serve these with little cocktail sticks.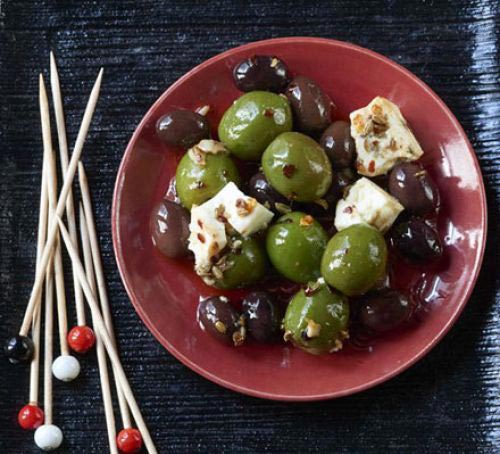 You'll need:
1 large jar of pimento green olives
1 can of black olives, pitted
½ tsp. chili oil
1 tsp. olive oil
½ tsp. balsamic vinegar
½ tsp. black pepper
½ tsp. sea salt
½ tsp. oregano
1 cup buffalo mozzarella, diced in ½ inch chunks
Preheat oven to 350 degrees. Mix pepper, sea salt and oregano, balsamic vinegar, chili oil and olive oil in a bowl. Pour olives into a roasting pan. Coat with oil mix. Roast on top shelf for 15 minutes. Remove and let cool. Refrigerate for 24 hours. Add mozzarella and serve.
Toasted Brie Bites with Pears
These little bites pack a savory and sweet punch!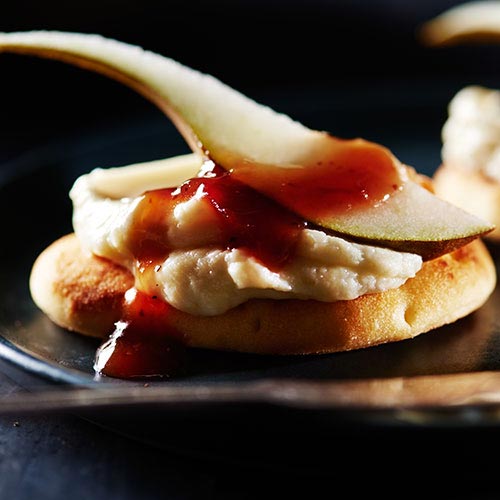 You'll need:
1 box of Filo cups
1 pear, thin sliced
1 package brie cheese, sliced ½ inch chunks
1 cup walnuts, chopped
Honey, for drizzling
Preheat oven to 350 degrees. Place Filo cups on a parchment lined baking sheet. Fill each cup with a bite of brie. Place a pear on top. Bake for 20-25 minutes until pear turns a golden colour. Drizzle each bite with honey and sprinkle walnuts on top. Serve with eggnog.
Cranberry and Walnut Pinwheels
For a delicious fall-inspired dessert, we totally recommend these delicious pinwheels from diethood.com – click through to get the recipe!
Mulled Sangria
Serve your delicious fall-inspired canapes with a sweet and warming drink!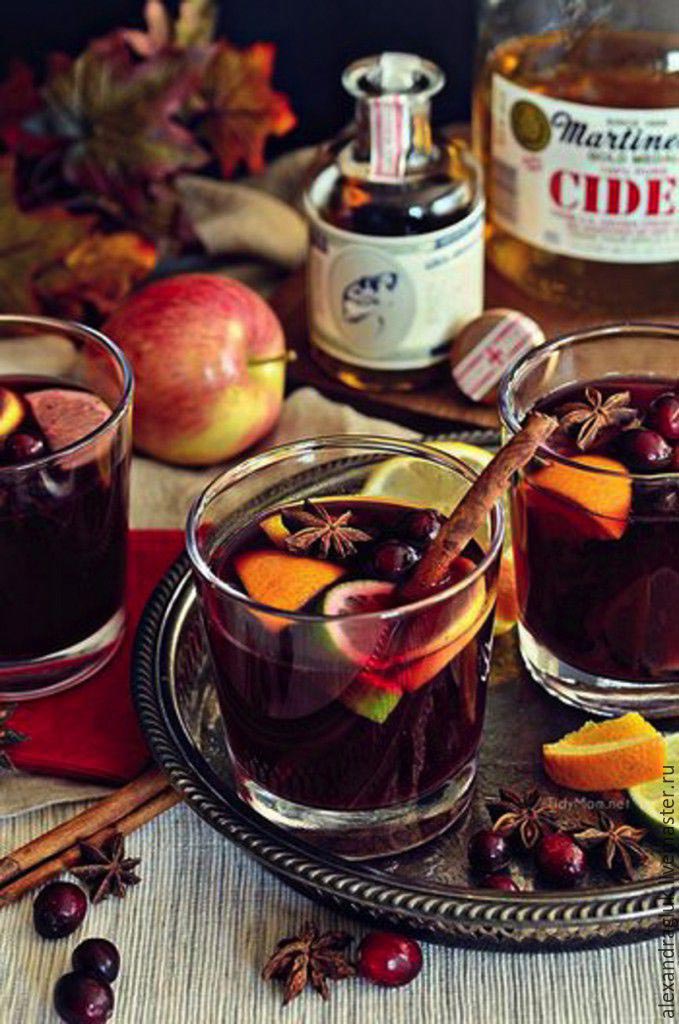 You'll need:
Crock Pot
3 bottles of red table wine
¼ cup cinnamon whisky
1 apple, sliced
1 orange, sliced
3-5 Cinnamon sticks
3 Whole nutmeg
3 cloves
¼ cup brown sugar
Add all ingredients to a crock pot. Heat on low for 10-15 minutes to melt the sugar. Turn to warm for the remainder of the day.