Isn't it amazing when your partner finally pops the big question, and you say yes to a wedding proposal? As a newly-engaged couple, you probably plan to make the wedding day as memorable as possible. Any choice you make, from the location of the ceremony down to the fonts of your invitation, might feel like an obsessive ritual.
As you look for your wedding needs, you may come across the terms 'all-inclusive' or 'wedding package.' In this article, let's examine wedding packages and their pros and cons.
What Are Wedding Packages?
At its core, wedding packages are bundled wedding services. Generally, a wedding package includes almost everything you need for your big day.
Here are some examples of wedding service inclusions:
Entourage flowers
Decorations
Photography and Videography
DJ and host
Entourage outfit
Event coordinators
Most restaurants, resorts, and hotels often, these packages offer these packages with a dedicated pavilion or function spaces. If you live in Australia, you can use special event places like The Ville—one of the best wedding venues Townsville has to offer.
Meanwhile, small niche businesses and companies specializing in wedding services also offer various packages that can be more intimate. Depending on the service provider or event venue, a wedding package can be priced at a flat rate or on a per-person basis.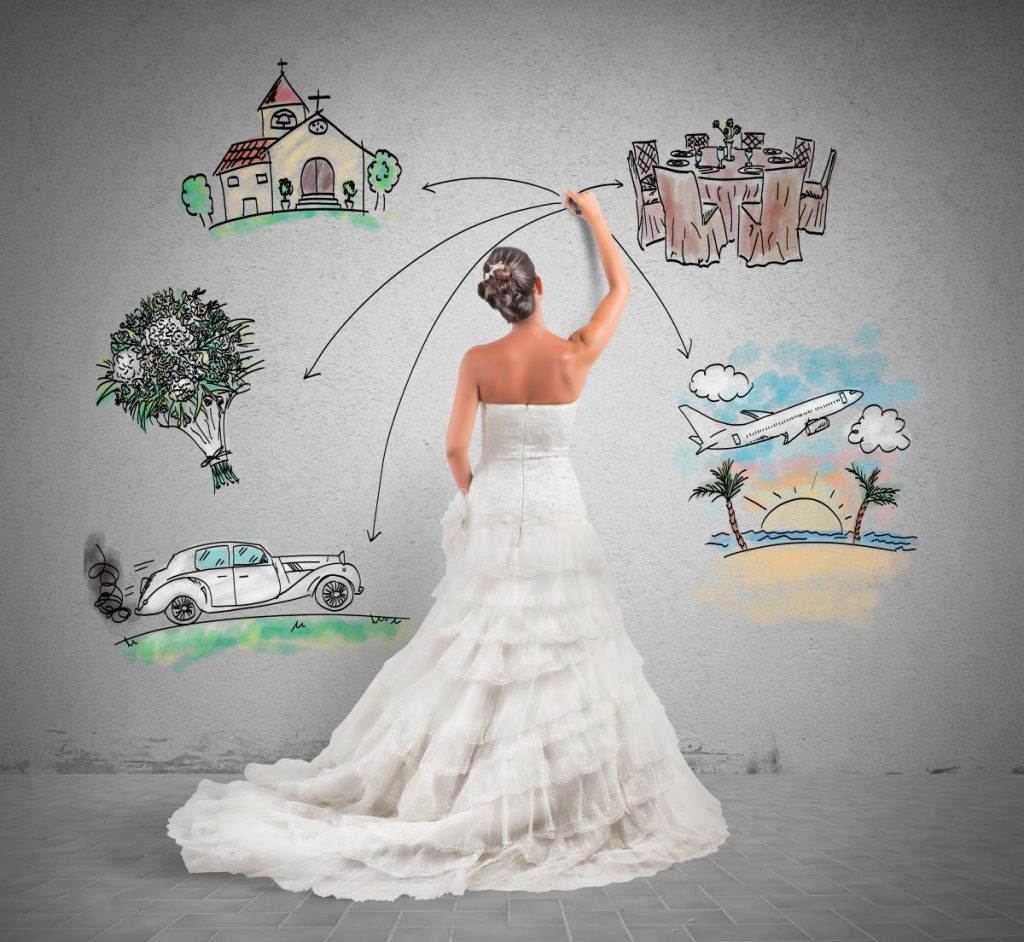 The Pros Of Wedding Packages
Convenience
The most significant benefit of a wedding package is that it helps streamline your wedding planning. If you decide to look for individual suppliers and vendors, the unlimited options you have can become overwhelming. You must carefully research each vendor and ensure they can provide quality service. This task can quickly become stressful and time-consuming.
However, opting for a wedding package means that basic or all wedding services are booked through an in-house team of wedding event professionals. Instead of looking for a caterer, florist, DJ, and more, you only need to search for one provider that offers all the necessary services.
As such, you can have peace of mind knowing that everything is well-taken care of, so you can focus on the more intimate details of your big day, such as honeymoon plans.
Streamlines Cost And Payment
With a wedding package, you'll know what to expect regarding upfront costs. The cost of a wedding package may surprise you at first. But if you think about it, it's almost equivalent to the total cost if you do it otherwise.
The benefit here is that a wedding package gives you one price to look at instead of having a vague idea of your overall cost. In addition, bundling your wedding services into a single price tag eliminates the hassle of making partial payments or deposits to several vendors and remembering each balance.
Potential Savings
In line with the previous point, a wedding package may offer potential savings over booking each wedding service. Sometimes, an all-inclusive wedding package has discounted services to encourage booking everything together.
In addition, by rolling all services into one, you don't have to worry about covering expenses for a separate out-of-town transportation fee or clean-up costs. Moreover, some providers may even offer freebies for their packages, especially if you choose the premium ones.
The Cons Of Wedding Packages
Lacks Flexibility
Wedding package providers often partner with a network of event suppliers and hire their services into the package. The idea is to offer their partner supplier's services and make your life a little easier instead of finding vendors on your own.
However, there are instances when a couple may not like a specific supplier or prefer a particular vendor. The good news is that most wedding package providers can allow you to tweak the package by removing some suppliers and their costs.
Lacks Uniqueness
In some cases, wedding packages may feel and look slightly generic. Most wedding rituals fall into familiar patterns. Still, you want your wedding day to reflect your unique personality and love story.
Hosting a memorable and one-of-a-kind wedding celebration set with a unique theme to reflect your personality can be exciting. However, you may not get that 'you' vibe from some wedding packages.
Takeaway
As one of the most significant events in your life, you want your wedding to be perfect. However, wedding planning can be pretty daunting. An all-in wedding package checks off most of the significant parts of wedding planning, reducing the stress of preparing for the big day.
Although it comes with many perks, wedding packages may have disadvantages, such as the lack of flexibility and customization. As such, it's essential to think it through and weigh your options before finalizing your decision.