Brittany McComas
We won't deny that mishaps, accidents, and a-holes just happen. There is usually some kind of wedding disaster that happens for everyone.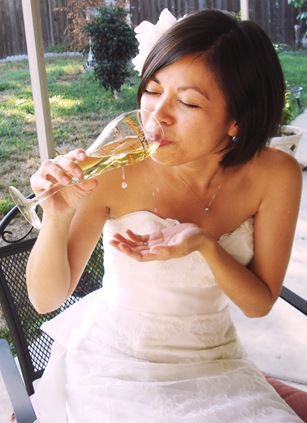 Hopefully, for you, it's something small and easy to deal with. But there are a lot of things that can go wrong on your wedding day – there's a lot of moving parts!
From a wardrobe malfunction, to the kid that won't stop screaming, the people that can make your day so very not awesome, and all those things that might go wrong–we've got some killer advice based on the horrors of wedding mishaps and how to get past them.
Wardrobe Malfunction
Keep your dress in plastic, far far away from makeup, champagne, or any child's sticky little fingers. In the event that something does get on your dress, have a stain remover pen or cleansing wipe handy. It's all gonna be okay.

When it comes to your dress and those disastrous inclement weather moments–you should have a backup plan. While you'll probably be refreshing your weather app over and over, if there is even a hint of rain on your big day you'll need a super-cool pair of wellies, some matching umbrellas, and the attitude to just "roll with it"–because your dress isn't going to melt, it's just might get damp.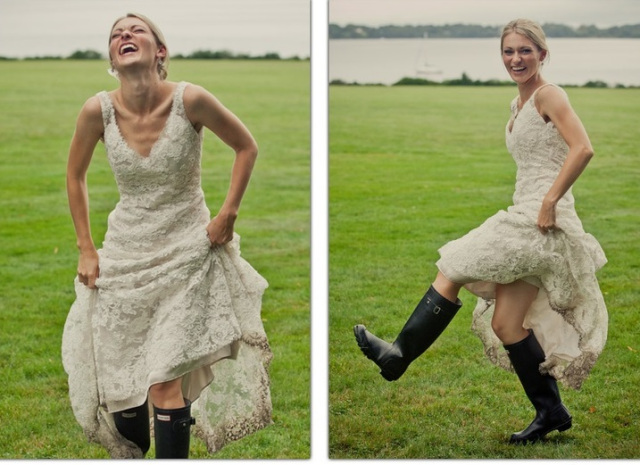 When You Decide Not To Hire A Professional DJ
Sometimes you don't quite understand how horribly wrong things can go if you don't hire a professional dj or your venue doesn't have a program coordinator. Like this poor couple…
As if you thought things couldn't get more painful, it just drags on and on and on. Don't be these guys. Be sure to have a program or at least run through the wedding reception with whoever you've asked to do the announcements and push play on the songs. That way, there is no disaster what-so-ever.
If at any moment it all goes crazy pants, just play it cool and pretend you pranked everyone! Or go straight into a toast. No one will know or care once they have booze.
Conflict Arises
Whether it's a crazy ex storming in to take your man, or the preacher decides he's gotta take a phone call in the middle of your wedding vows…or maybe the preacher doesn't respect your photographer being all up in his Godly business–I've seen it all. People can cause unnecessary conflict, and it's your job to keep Bridezilla at bay.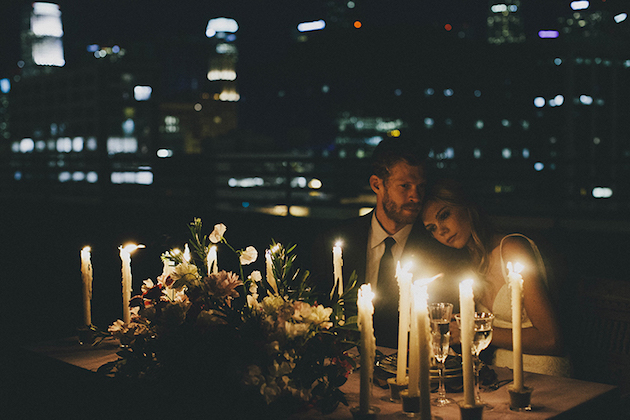 As far as the clergy go: again, go with professionals. Also, people are simply cutting out the verse that says "speak now or forever hold your peace"–because people are speaking, and it's nasty.

With Vendors: Talk to them before hand. Hopefully nothing will go wrong, but if it does–appoint someone in your bridal team or a parent to deal with problems. That way things can be discreetly handled and you stay worry free.

Make sure you let people know what is going on throughout the ceremony. If you want certain photos, just talk to your clergy and photographer together. That way there's no conflict between them, and they both respect the fact that this day is about you and your love for one another.

If someone tells you something you don't agree with: Take a deep breath, remind them that this is your special day, and that any problems go to your appointed person.
When it all comes down to your big day, you can't control every single aspect of it. Sometimes things just happen. Embrace it. Breathe. Forgive yourself (or others). And enjoy the ride!