DIY invitations are the way to go if you want to save money and have the time to spare, especially if you just can't seem to find pre-made invitations that truly reflect who you are as a couple. One of the most awesome ways to make your own wedding invitations is to find and use gorgeous fonts that help set the theme for the wedding – then you can use the same fonts for your signage and other wedding decorations!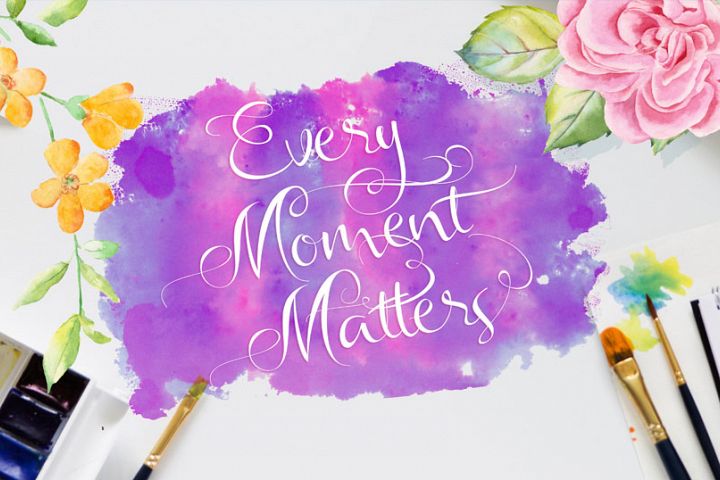 Here at Wedding for $1000, we tend to use fonts we get at FontBundles.net because just like you guys planning your wedding: we're on a budget. By purchasing the font bundles they offer we end up with a huge variety of fonts that help us create all kinds of beautiful graphics for custom projects. Another reason we love purchasing from FontBundles is because they're constantly sharing new and awesome products. Every month has a new, beautiful set of fonts for a really low price – usually just $29 for anywhere between 30 and 40 fonts!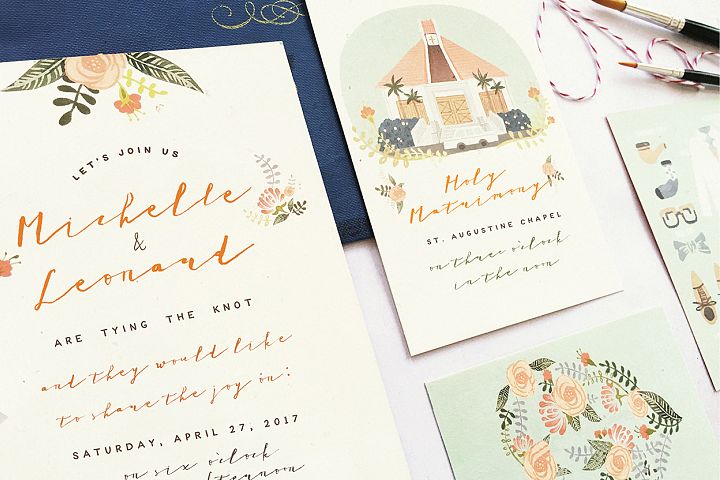 The fonts they share are great to use for Save the Date cards, invitations, reception cards, RSVP cards and ceremony programs. You can also make your party signs for the bar, the ceremony seating or even the guest book. We also have made a few printed photo booth props from some of the fonts, which turned out AMAZING! Create the tags for your guest favors and tie them on with sweet bows. Print out your escort cards or the seating chart, as well. Here's a fantastic resource for matching fonts.
The fonts you can buy from FontBundles.net are not just for wedding stationery; they're also great if you want to make your own letterhead or even get a unique tee shirt printed at Zazzle! There's no end to what you can do, and you can do it SO AFFORDABLY with fonts from FontBundles.net. All of the pictures in this post are from FontBundles.net – you can see what you're getting and how to use it!