Is it the holidays yet? It's the holidays!
It's so exciting to get started planning your holiday wedding – or perhaps just an engagement party! Here are some amazing ideas for favors and treats to include!
Seriously, though, why would you NOT have Prosecco Pong (instead of Beer Pong) at your wedding reception!?
Which of these ideas do you love the MOST?
Holiday Party Cups & Drink Accessories That Standout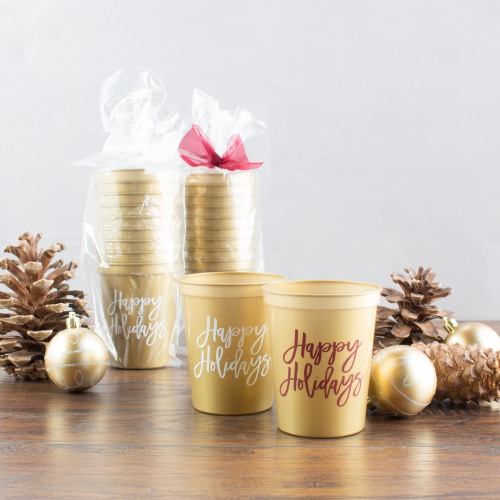 Holiday Party Stadium Cups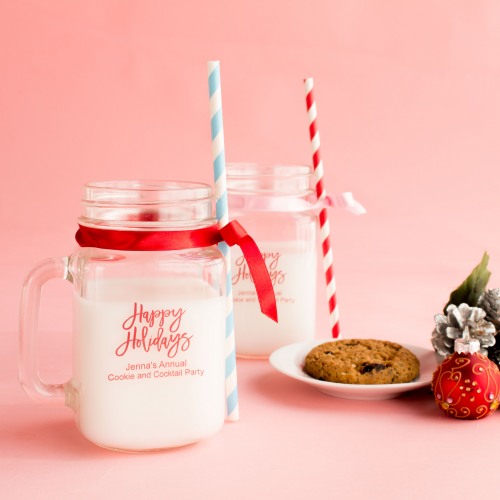 Personalized Party Printed Mason Jar Mug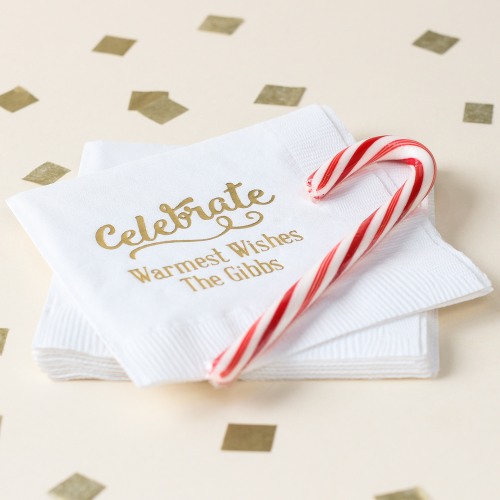 Personalized Holiday Napkins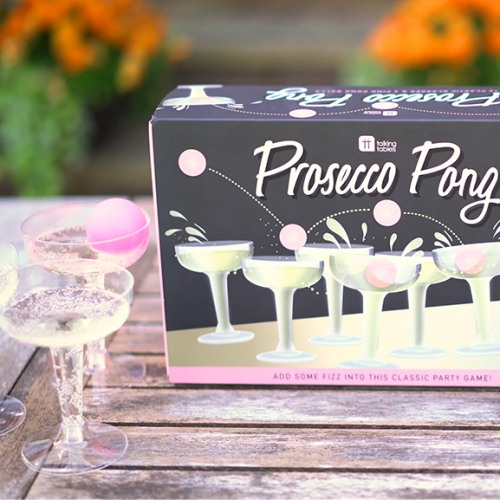 Prosecco Pong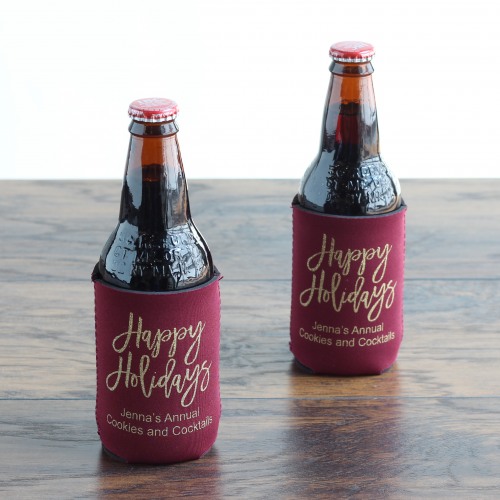 Personalized Neoprene Party Can Sleeve
It's that time of year again. Get ready for the "Great Holiday Debate"…the one that happens when you are part of a couple. The worst part is when your families are all over the place, not to mention internationally located. Who's house do you go to on Christmas? Who gets you Christmas Eve? And how in the hell do you find time to breathe in between all the work stuff, baking cookies, and the gazillion ugly sweater parties? Toss your 99 Holiday Problems aside and own them like the boss couple you are!
Grab The Holidays By The Balls
Whatever decisions you make, don't let one person of the couple take the fall. Don't let anyone in either family sleight your partner for the plans you make, either. Own your decision. Sit down together. Write down your holiday traditions. Flip a coin. One of you has to then be the bearer of bad news. It's that simple. The loser gets next year, and that is exactly what you tell your families. You were so fair, they can't possibly be mad at you. If you're in the same town, flip for Christmas Eve vs. Day and just roll with it.
Deck The Halls
Shape your holidays to be exactly what you want! Maybe you do want to start new traditions, but don't just banish the old ones. Even if you have kids, you can come up with creative ways to still respect your family for at least one more year or two. Then you can make your own darn plans.
If your kid pulls the "But Santa won't know where I live!" crap, have "Santa" send the kid a letter and tell kid that Santa knows everything–including the fact that you'll be at your Poppy and Ninny's house instead of your new house this year. Duh.
Get Your Holiday On With Some Down Time
Don't forget when it's all said and done–you are newlyweds. Grab some intimately sweet down time. Set the mood with a little Pentatonix Holiday on Pandora. Bake some cookies. Brew a cuppa hot cocoa. Roast chestnuts on an open fire, and just curl up for a sweet newlywed holiday night. Of course, no holiday is complete without films like National Lampoon's Christmas Vacation, so go on and have a laugh together too. Because at some point "you're gonna have to pretend to be the jolliest bunch of a-holes this side of the nuthouse".
ps, these are the BEST napkins for your bridal babes: