There's little that is more glamorous than live wedding music, but the cost of hiring skilled musicians to entertain your wedding guests and dance the night away can be prohibitive for couples on a budget. However, there are secrets to help keep the energy up, the music flowing and costs low.  First of all, know that it's not expected or even necessary, especially if you're on a budget. But if you're interested in finding a way to include live wedding music on your big day, here are some ideas for how to make it affordable.
Think of deals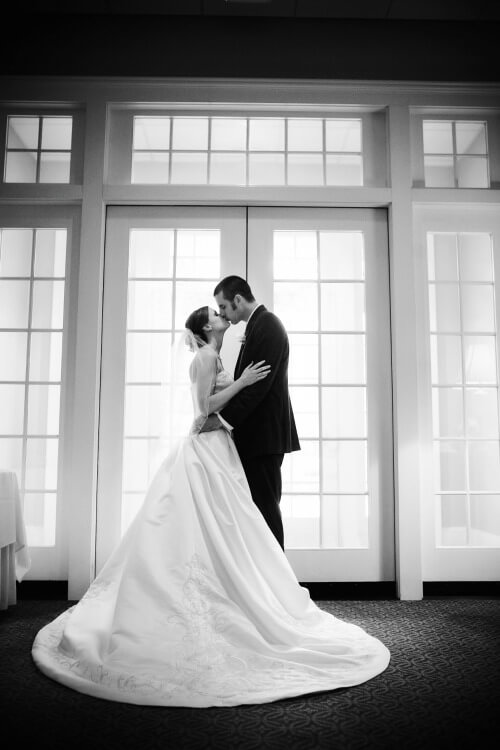 The more musicians for live wedding music – either ceremony or reception (or both) – that you require and the more hours you would like them to play for, obviously, the higher the cost.  If you work with a flexible musician contractor, there are options available to keep costs low. A lot of musicians and event musical contractors have specials for those couples without a huge budget for the live entertainment. Don't be afraid to ask about rates you can afford.
Think outside the quartet
Keep your mind open to other options you might not have given any thought to. There may be options for things like a string duo for just the ceremony or trio instead of a quartet. A jazz quartet can sound amazing, as well, and it might not have been an initial idea.  There are harpists and flutists and many other instrumentalists that can create a sound that works for your budget and atmosphere.
Think locally
Do you have a college or community college near you? Consider posting a call for auditions on the bulletin boards or on the main website. Chances are good that you can hire a few freelance musicians for a much lower fee than for professionals. One suggestion is – if they haven't played together before – to have them play for you before the wedding to check if you like their sound.
Do a web search for bands in your area. "Wedding bands Glasgow" will give you better results than "best wedding bands in Scotland" since it's more specific.
Check out the local ads – Craigslist is a great resource, but also local magazines and newspapers will often have a music section that highlights local artists, or has ads for local bands that are available for gigs.
Think personal – if you can't get live.
Any chance you have friends with a record player, large record collection and good speakers?  A friend willing to donate the time to play DJ for you could save you some serious cash, and we all know "Music sounds better on vinyl".
A friend willing to donate time but doesn't have the record player and speakers could still be amazing as an iPod DJ, with a little more planning.  Instead of just setting a playlist, they could have several playlists set up and fade out/in the music at the appropriate times.  It saves a bundle, and is very personal.
Do you have any ideas or suggestions that helped you make a decision? Share them below!