Serving pre-dinner drinks or giving your guests just an option or two can really help cut down on wedding costs. When it comes to cocktails some of the easiest drinks to mix up are martinis. These sweet little treats are a sure fire way to get the party started, and these wedding martinis are so scrumptious they'll suit almost everyone's taste!
You'll Need:
jigger (this guy will have a short side and large: the large side measures 2 ounces with a 1 ½ ounce measure mark; the small side measures 1 ounce with ½ ounce, ¼ ounce, and ¾ ounce measurement marks.)
shaker
strainer
martini glasses
ice
This barware set is pretty complete.
English Garden Martini
One of the most delicious drinks ever! Simple, sweet and just the right bite for one refreshing pre-dinner drink! source
Fill a shaker with ice. Pour in 2 ounces of gin, ½ ounce St. Germain (or any elderflower liqueur), 2 ounces of apple juice. Shake for one minute. Strain into a martini glass. Top with soda water. Garnish with edible flowers or a slice of cucumber.
Midsummer Night's Dream Martini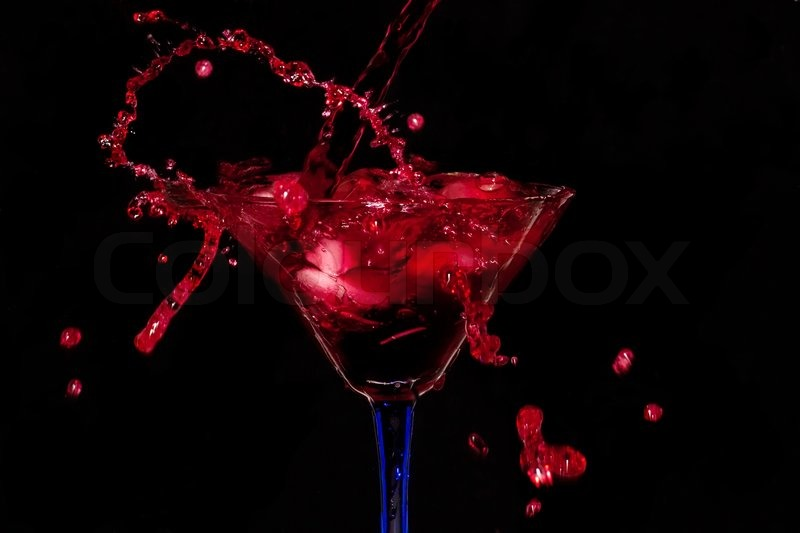 This sweet martini will have you dancing the night away in no time. Something I picked up on my travels in the U.K. This is one to add to your home bar menu for sure! source
For this cocktail, you'll want to make a blueberry purée. Fresh blueberries are best, but if they are out of season you can use a bag of frozen berries thawed. Process the berries in a blender or food processor for one minute until smooth.
Fill the shaker with ice. Pour in 2 ounces of vodka, ½ ounce Chambord, ½ ounce Triple Sec, ½ ounce cranberry juice, ½ ounce blueberry puree, 1 tsp. simple syrup, ½ ounce shiraz (yes, I said wine!). Shake for one minute. Pour through strainer into a martini glass. *if you find it won't go through the strainer add another ½ ounce of cranberry and shake.
Cosmo with a Twist
Traditional Cosmopolitans always just seem to need something to me! My twist on the classic cosmo will have your guests dying to know what you made them–and dying when you tell them what's actually in it! source
Fill the shaker with ice. Pour ½  ounce grand marnier, 1 ½ ounce vodka, ½ ounce fresh lime juice, 1 ounce cranberry juice, and 1 tsp. simple syrup over ice. Shake for one minute. Pour cosmo mix into a martini glass. Top with champagne. Garnish with an orange.
The Cost Difference
Offering a signature cocktail or two rather than an open bar can save a serious chunk of money for your wedding. Since costs vary wildly between locations and caterers, it's hard to get an exact detailed idea of savings per per person per hour of open bar (and if you're already talking to caterers, you know what we're talking about!), but limiting the liquor to signature cocktails can bring the costs down pretty far. For example, if you've got an anticipated 100 people attending your four-hour wedding reception, and you offer signature cocktails along with the sodas/punch/etc., you can expect to go through about 10 liters of the main liquor in these martinis. At about $25 per liter (depending on your area and your choice of liquor, of course), you can provide enough of these wedding martinis for everyone to feel like dancing at a cost of probably $400.  Add the non-alcoholic beverages and the barware for a grand total of probably $800.
If you were to go with a (relatively average) open bar per-head catering cost of around $15 per person per-hour for a four-hour reception, your bar cost would be about $6,000.
That's a pretty decent chunk of change, and we're all about saving money here at Wedding for $1000!