The moment you got engaged, perhaps your friends and relatives have talked you into having a grand and luxurious wedding with 200 guests, multiple seating areas, and a large dance floor for the after-wedding party. But if you want to celebrate the union between you and your fiancé in a more lowkey and less grandiose manner, maybe you'd like to materialize an intimate wedding instead.
Nowadays, small and intimate weddings are becoming a trend as more couples find them more heartfelt, special, and exclusive than inviting a large crowd during the ceremony. You only get to invite people you genuinely know and have personal connections with. Furthermore, an intimate wedding also means you can spend less on booking a large venue, catering a large quantity of food and drinks, and putting up many decorations.
However, just because it's a small wedding doesn't mean you'll be planning less. With a complete checklist and some tips, you'll be able to pull off your small dream wedding. After searching for the best engagement rings for women, and putting them on, here's a six-item checklist to start materializing your intimate wedding.
Finalize Your Guest List 
An intimate wedding only happens when your guest list is as short and small as possible. It's up to you if you're looking to have 50, 30, or 20 guests. A wedding is considered small and intimate when it has under 75 guests. So, before you start hunting for your wedding venue, plan and finalize your guest list first. This may sound easy, but many couples find it hard to trim down their guestlist for the fear that they may offend or hurt the feelings of people they couldn't invite.
To make it easier, start by listing down your inner circle's names, including your parents, siblings, and close relatives. Then, you can start jotting down the names of your friends who make you feel comfortable, supported, and loved. Once you get the final list, make sure you stick to it.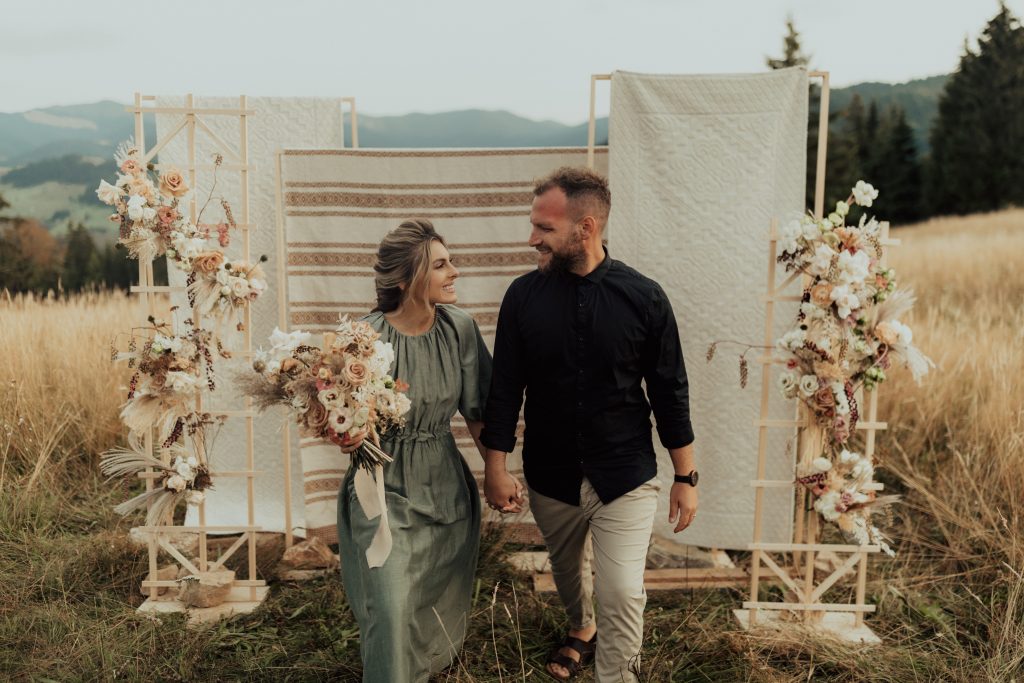 Plan Your Budget 
Not all small weddings are cheap, but since you have a small number of guests, you have more financial freedom for your wedding budget. You could even set aside more budget for your rings and find the finest wedding rings for women and men online.
So, right after finalizing your guest list, you and your partner can start figuring out how much you're willing to spend. You may refer to your guest list and estimate how much it will cost per head. You can then total it with the rest of the wedding expenses (e.g., décor, dress, miscellaneous).
Pick The Right Venue Size 
Since you only have a few guests, it's only right that you pick a venue that will complement the size of your crowd. A venue that's too spacious will make your wedding look like some guests didn't turn up, and selecting something too small will look like you're trying too hard to cut back the costs. The key to finding the perfect wedding venue is starting your search in advance to ensure you have plenty of options available.
Some venues ideal for intimate gatherings is the barn, family backyard, beach, chapel, garden, boat, and a small ballroom. Meanwhile, you can settle for a restaurant or a boutique hotel for your wedding reception. If you really have a small number of guests ranging from 10-15, you may consider holding the reception in your own dining room instead and set a banquet family-style dining, something you can never have on a big wedding reception.
You can also go all-in on your decorations. You can design and be specific with the details of your flowers, lighting, fabrics, and anything that will enhance the venue's ambiance.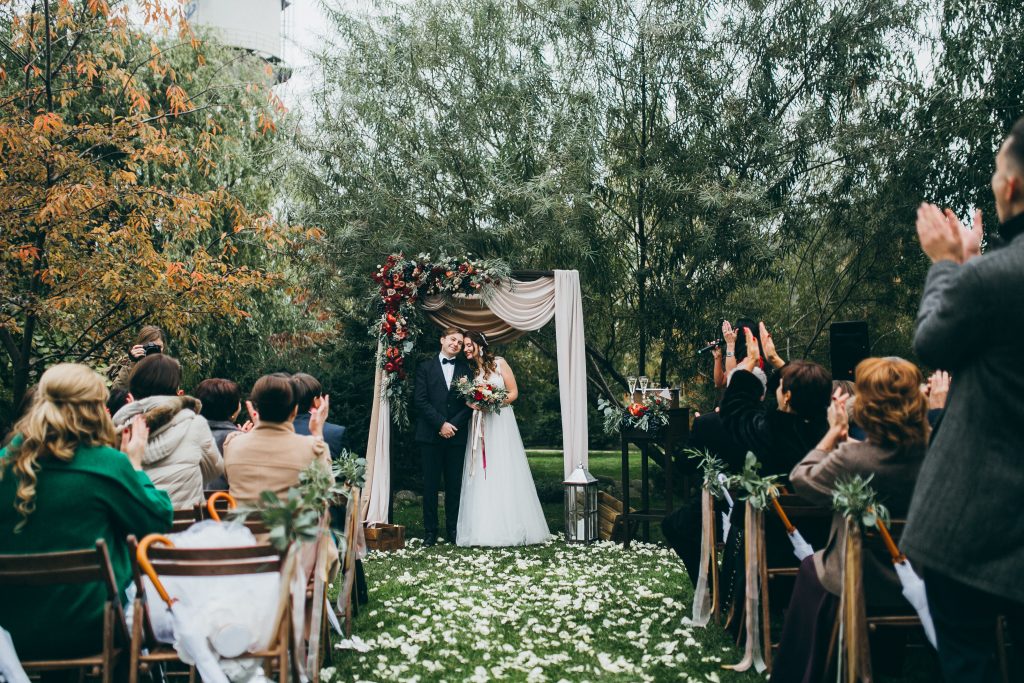 Personalize Your Wedding 
It's way easier to personalize a small wedding and pay more attention to every tiny detail. You can break away from anything traditional. For example, since you're only inviting less than 30 or 20 guests to your wedding, you may consider sending handwritten invitations instead of printing hundreds. If you want, you could even skip the whole formal invitation thing and make individual phone calls instead.
Another tip, when giving wedding favors for your guests, you can personalize them with their names to make your guests feel extra special. You can hire a small group of musicians for entertainment instead of a large live band. If you have guests with kids, you could even include babysitting services for them. Lastly, you could also hire a professional same-day videographer to record your ceremony and show the film right after during the reception.
Plan Extra Events 
An intimate wedding allows you to plan extra events and connect with your guests. So aside from the wedding ceremony and reception, you can also add other events during pre-or post-wedding like rehearsal dinners, welcome parties, hikes, or boat sailing. You can also splurge on more cocktails with your soon-to-be spouse and guests and treat everyone to something special. These events will give you more breathing room for conversations and unforgettable moments you don't always get at a big wedding.
Consider Providing Accommodations 
Having a small number of guests could also give you an option to provide accommodations for them, especially if your wedding venue is somewhere exclusive or even abroad. With the complimentary accommodations, they can stay on-site, and your bridesmaids and groomsmen can get ready with you before the wedding.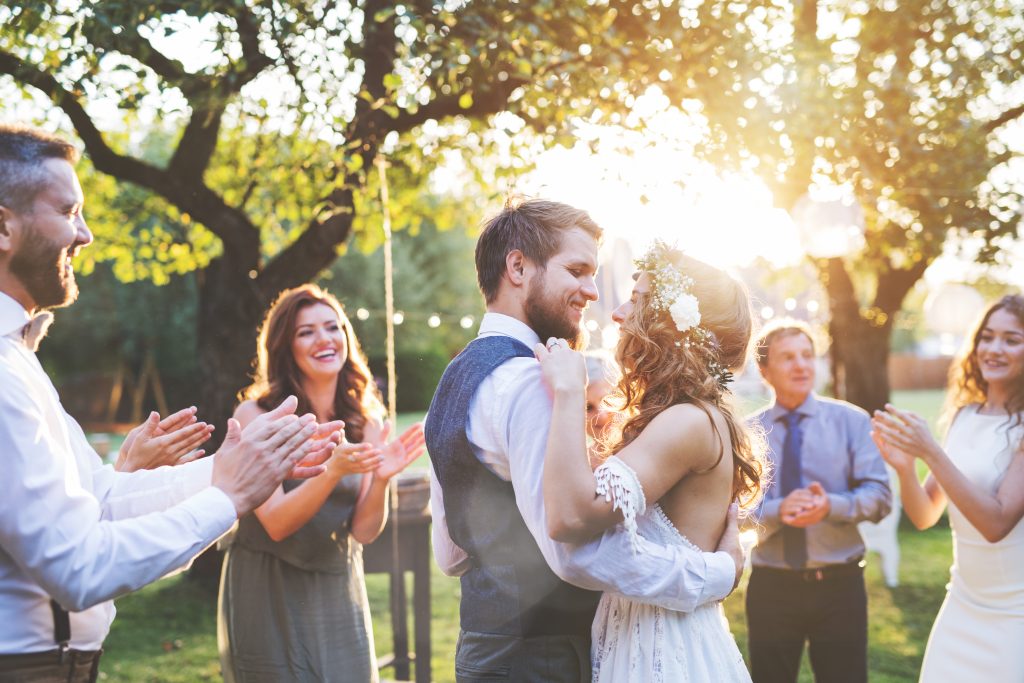 Celebrate Your Union With An Intimate Wedding
Ultimately, wedding days are about celebrating the union between you and your partner and with the closest people in your life as witnesses. So, start planning your intimate wedding with this checklist, and remember to make each moment count.