When it comes to picking out gifts, men can be difficult to shop for. This includes the men that you've selected to be your groomsmen, and they are the people you know the best amongst your friends. Whether you decide to get the same gift for everyone or give individual gifts, these eight gifts are guaranteed to be something they will never forget.
Wallet
There are fewer gifts that are more practical for a man than a wallet. It's one thing to get a simple wallet, but a leather engraved wallet is what makes this gift unforgettable. The engraving can be a variety of things and can be customizable to each recipient if you wish. At the very least, have each guy's name engraved on their wallet to give it that extra personal touch and ensure it won't ever be mixed up with other wallets. Other additions can be a group motto or the date of the wedding.
Watch
Similar to wallets, a watch is just as practical and can serve useful on a wedding day. The original intention could be to make sure each groomsman has matching accessories, but it can help them keep track of time leading up to the ceremony. There are lots of moving parts on the big day, and a watch will help everyone keep track of time, so no one goes missing. Add an engraving on the back of the groomsman's initials, the date you met, or something else to make it even more thoughtful.
Beer Tote
Yes, tote bags are carried by women, but if it's for beer, you can bet your groomsman will bring this with them when the time calls. Beer totes come in a variety of materials so you can select one that is as manly as your group of guys. You'll be able to choose from a wooden crate style complete with a bottle opener attached or a cooler-style tote than keeps beers cold for hours. Have these available in the room while getting ready for the wedding and include a few of each guys' favorite brew in it.
Pocket Knife
How many men do you know that don't have a pocket knife readily available if the situation calls? You probably know more than you think, which is why this gift can be epic. Nowadays, pocket knives come in a variety of designs and customizable options. You can choose from one with a single blade or multiple ones that serve any type of scenarios. The color or engraving you choose can show each groomsman how much you value their friendship and support.
Golf Clubs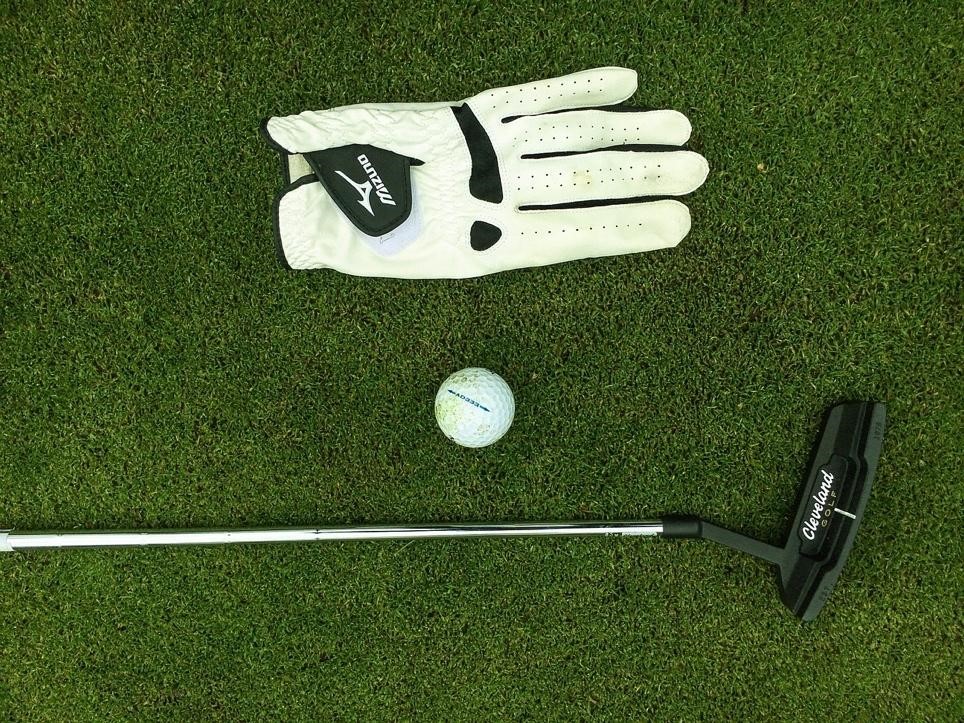 Do you go golfing with your groomsmen regularly? Or perhaps, you have a groomsman who is an aspiring golf professional. Whether it's a driver or some other club, this gift is one that really shows you pay attention to what their hobbies and interests are. Don't forget to include a cover, so the club doesn't get run down quicker. Your groomsman will be thanking you every time they hit a straight shot down the course.
Whiskey Set
If your group of groomsmen is more accustomed to whiskey than beer, you should invest in a quality whiskey set for each of them. One complaint from whiskey drinkers is that ice can dilute their beverage and take away from the taste. To combat this, look for sets that include whiskey stones, so their drink stays cold without sacrificing that delicious flavor. To add a personal touch, you can opt for a monogrammed glass as part of the set.
Shaving Kit
For facial-haired friends, the gift of a quality shaving kit can be one that will never be forgotten. Some men spend a good amount of time crafting their beards and mustaches to perfection, and this gift shows you support their personal style. Most kits include a razor and scissors, but you can go the extra mile to find one that comes with a straight edge, shaving foam, and trimmers that are adjustable to meet their desired length.
Travel Case
Grooms will find a simple and thoughtful gift in a travel case. Travel cases can be a variety of sizes and materials to allow your groomsman the flexibility to use it as they see fit. It easily doubles as a toiletry bag, and it is great to keep small items together when traveling. They will think of you whenever they are on-the-go and always remember the good times that come along with your friendship.