If you've ever planned a wedding or are planning one of your own, you find out very quickly how pricey they can get. But honestly, weddings don't have to be out-of-control expensive. There are so many areas to be creative—or simply good at research—where you can save quite a lot.
Take a look to see if you know about these money-saving tips! These have been gathered by several recent newlyweds.
Check Out Your Local Non-Profit Bridal Salons
If you've been looking around at wedding dresses and you're worried that it's too extravagant of an expense, consider visiting a local non-profit bridal salon, if your area has one. Non-profit bridal salons sell beautiful wedding gowns (some designer) that have only been worn once, selling them for just a fraction of the retail price. Bonus: when you buy a wedding gown from a non-profit, the money goes to charity.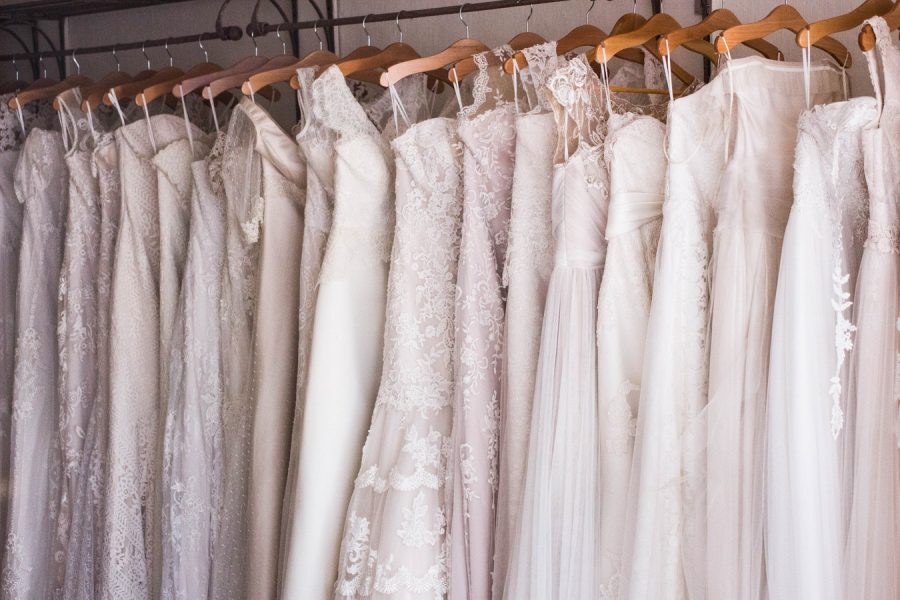 Photo Courtesy of Charisse Kenion
Turn Bouquet-Making Into a Wedding Activity
Making your own bouquets can be a true money-saver. It can also allow you a chance to be creative and spend some quality time with friends. The day before the wedding, buy (or pick!) bulk amounts of your favorite flowers, crack open some wine, and have your bridesmaids, mother, aunts, mother-to-be, and any other special ladies to help make the bouquets. This requires a bit of research: you'll need to choose the flowers you want, make sure that they are available to buy in bulk locally, and watch one of the many excellent online tutorials on bouquet-making. More and more brides are deciding to do this step themselves, as it makes a wonderful bridal activity.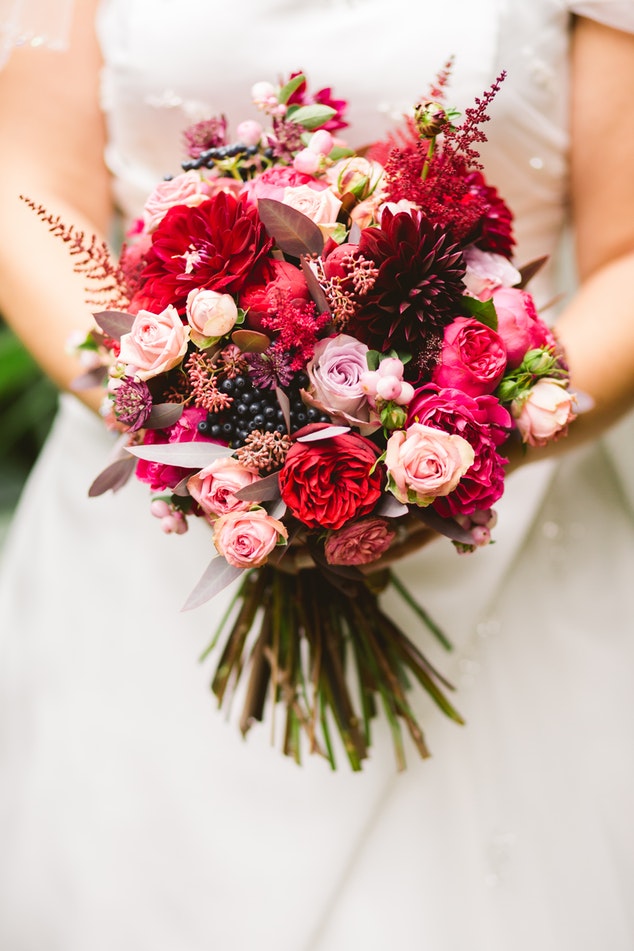 Photo Courtesy of Thomas AE
Give a Photography Student a Chance
Do you live near a college with a photography program, or perhaps just a photography school? If so, consider asking a student to photography your wedding. Sometimes a newbie is even better than a seasoned professional, simply because they are eager to do great work. Most photography students will even agree to work for free (or at least a heavily discounted rate) because they want to gain experience and build their portfolio. Make sure they have some previous work that they can show you, and a good camera. If you can get two or more students, that's even better, just to make sure that no big moments of your wedding are missed. If you decide to go this route, it's also smart to sit down with your photographer and make a list all the moments you will definitely want to have photographed. Utilizing a photography student may sound like a gamble, but you'd be surprised how often it works out beautifully.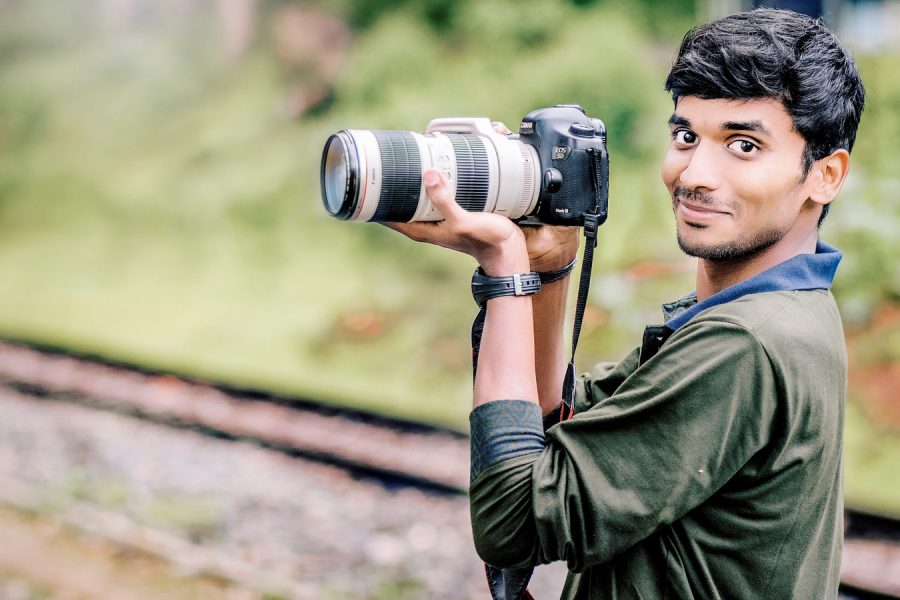 Photo Courtesy of Aravind Kumar
Go With a Wedding Venue that is All-Inclusive
Rental fees for tables, chairs, dishes, linens, a bar, décor, and sound equipment can get very quickly get extremely expensive. Instead of booking a place that you'll need to supply all of this yourself, try to find a wedding venue that is all-inclusive so that you won't need to worry about finding and working with ten different vendors—and then arranging the delivery of it all. It's much easier to leave all that to the venue. Even better if you can book a wedding venue with onsite catering, so that you won't need to worry about your wedding-day food getting cold before it's even served.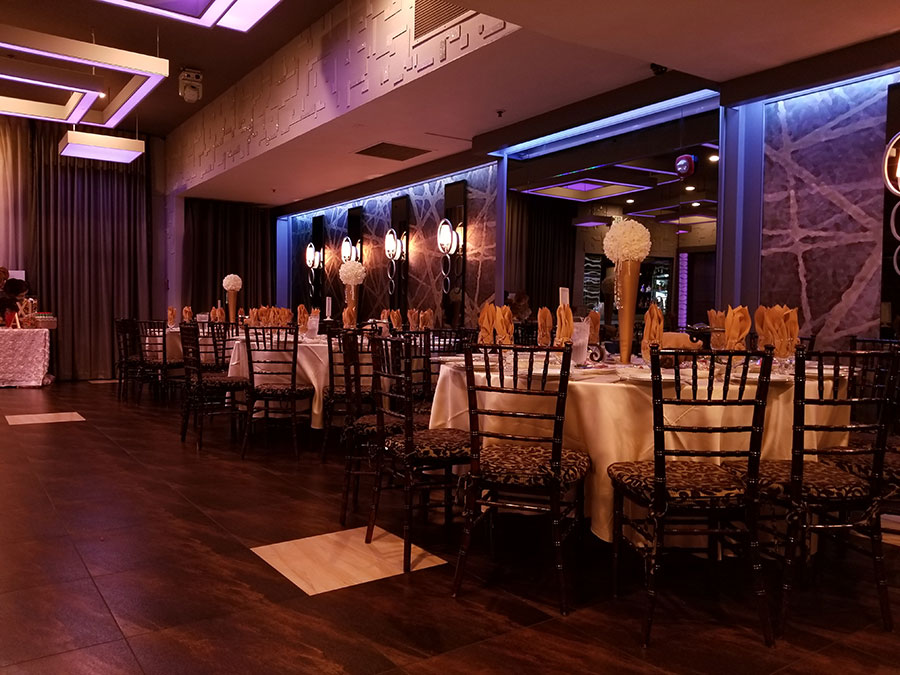 Photo Courtesy of Olivia Event Venue
Have Your Wedding on Family Property
On the flipside of having an all-inclusive wedding venue is to hold your ceremony and reception somewhere will you will have to book a few rentals, but may save you thousands: family property. If you have access to a large back lawn or garden through family or other loved ones, that may be the most meaningful venue for you. You may have to book a few vendors for tables and chairs, but again, you could save a large chunk of your wedding budget by not booking a traditional venue. If you're lucky enough to have family members with a wedding-appropriate property, see if they would be willing to host you.
Header Photo Courtesy of Ben Rosett
Hopefully these tips will help you in your wedding planning. Remember, there is always room in the process to cut back. With the help of some creativity, research, and loved ones, you got this!
BIO: Tori Green is a wedding industry writer for some of the best wedding venues in Los Angeles.