Destination weddings are maintaining their popularity for 2016, and in a lot of cases, becoming even more popular. Brides on lower budgets are finding that the wedding of their dreams is attainable, just not in their own backyard. When you find that it's difficult to cut your guest list and the costs of local vendors and venues quickly increase, a destination wedding becomes a natural choice. Even brides and grooms not limited by budget constraints find that they have less stress involved with planning elegant destination weddings for the same it would cost at home.
The hottest destinations, if you'll pardon the pun, for weddings in 2016 are led by Jamaica and Hawaii, with Mexico and the Dominican Republic not far behind. It looks like everyone wants to get some sun and fun in 2016!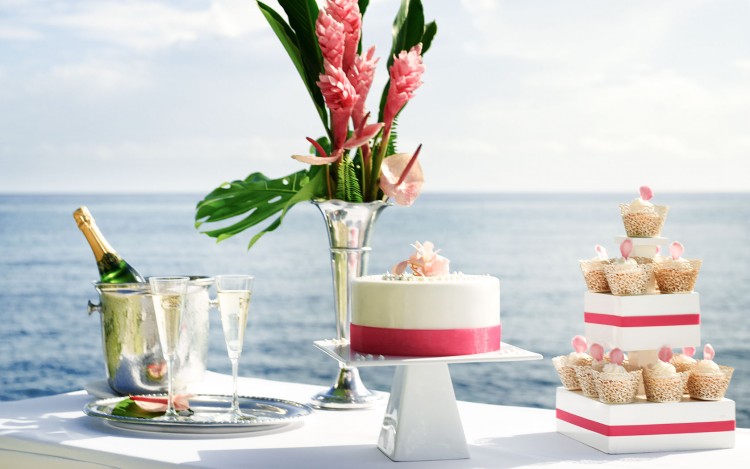 In Jamaica, the most popular city is Ocho Rios with many couples looking to tie the knot at the Couples Tower Isle Resort. With 4.5-star ratings averaged from over 2,000 reviews, you know this has to be an amazing choice and the price is pretty stunning for signature wedding package: just $4,750, and there are other lower-priced options as well.
Oahu and Maui are at the top of the Where to be Wed list in Hawai'I, but no particular locations were shared. Maybe a super-secret secluded beach wedding is the rage next year? Perhaps. From value packages to luxury packages, there is a location for everyone's budget. Two that stand out to investigate in your planning, first: the stunningly unique Haiku Mill, the "chandelier-studded stone ruins of a 19th-century sugar mill" in Maui. Secondly, on Oahu, the Hilton Hawaiian Village outdoes itself. If you're getting married on a Friday night on the Great Lawn, there's a wedding-worthy fireworks display at the end of the night!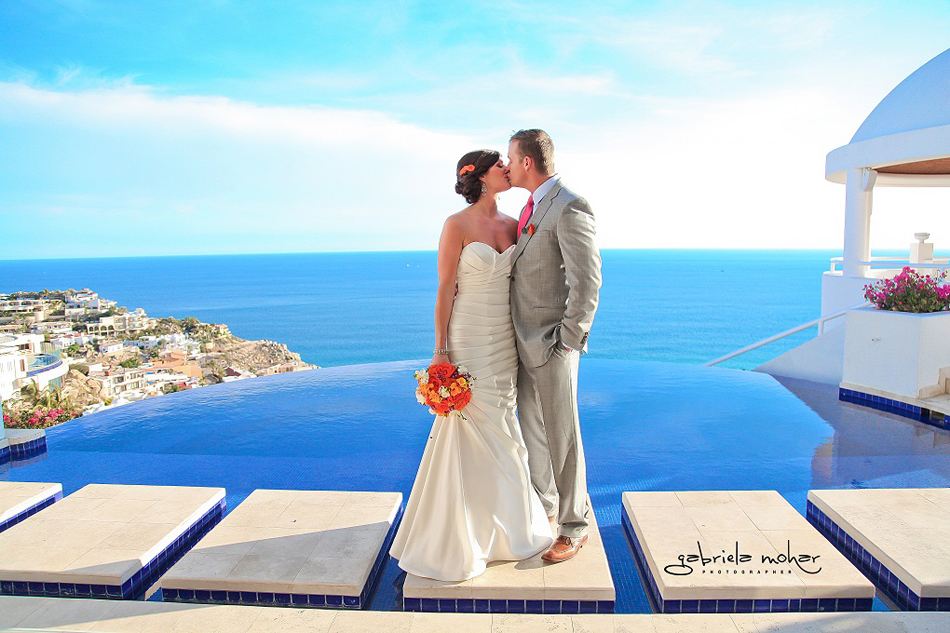 An incredibly helpful tool found while looking at wedding packages in Cabo San Lucas was this wedding packages comparison list. It lists what each package entails as well as the costs. image source
For a simply elegant wedding in Punta Cana, don't overlook the quiet white beaches of the Westin PuntaCana Resort & Club. All of the convenience and quality you expect from Westin Hotels with one of the most picturesque views in the Caribbean – and that's saying a lot!
If you're looking to book your destination wedding in 2016, start making reservations soon. The usual wedding season still applies, and with an average 350 days of sun for all of these gorgeous locations, they're very popular with vacationers.