Want to get super fit before you walk down the aisle? Keep reading! Check out one of the five at-home workout systems, all of them from Beachbody, below. We included a few healthy eating and weight loss tips and tricks to keep you eating and snacking right as you work out to one of these awesome home systems to get you fit and lean for the big day! If you're looking for something a little more traditional but still geared toward beginners, check out this article on the best workouts for beginners.
Brazil Butt Lift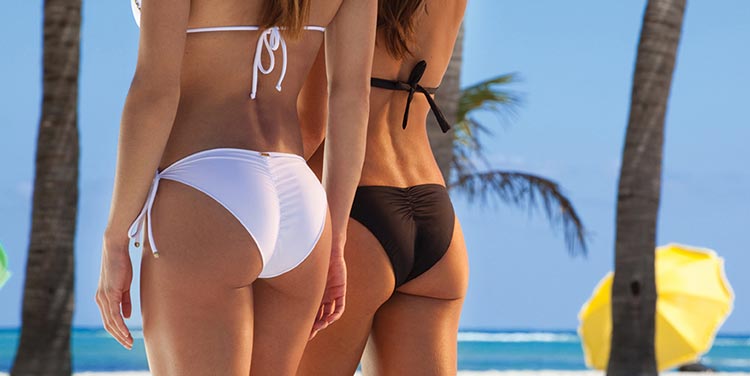 Looking to keep it tight in the behind and accent your waistline for the big day? The Brazil Butt Lift workout will totally get you supermodel sexy in 60 days. This workout is designed to help you sincerely sculpt your butt muscles and get the lift you've dreamed of by working all three of the muscles in your bum. You'll reshape your booty by lifting it, firming it, and rounding it by following Leandro's strategic, targeted sculpting routines and nutrition plan. "You'll feel the burn, but you'll be having so much fun, you'll forget you're working your butt off! It isn't magic or a gimmick." This workout is perfect for any bride in a mermaid gown who wants to accentuate her natural curves with a tight, toned butt.
Piyo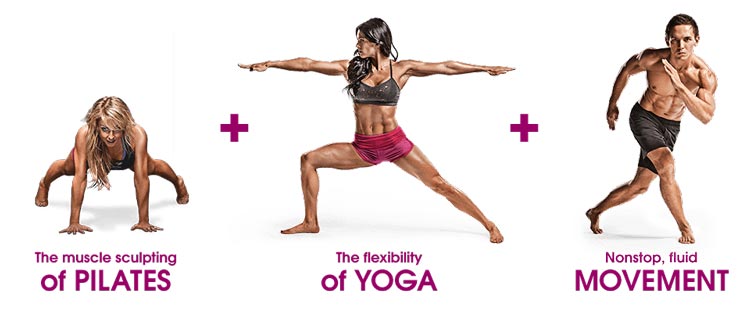 Looking for all over definition for a destination wedding or beach honeymoon? Piyo is the workout for you! You'll get mad definition with this all-body toning workout in just 60 days. Of course, results vary depending on your goals, the effort you put in, and your starting weight – so if you go all in you will see amazing results. Piyo combines the muscle sculpting of Pilates, the flexibility of yoga, and fluid movement for an intense, dynamic workout that gets you quick dramatically visible results. You'll get a 60-day workout calendar to keep track of your results and daily routine. Plus a sweet lean eating plan to help you maximize your all-over results. With seven workouts on 3 DVDs, this is the best fitness plan for the bride who wants to look her best on a beach or in a v-neck, fitted wedding dress.
21 Day Fix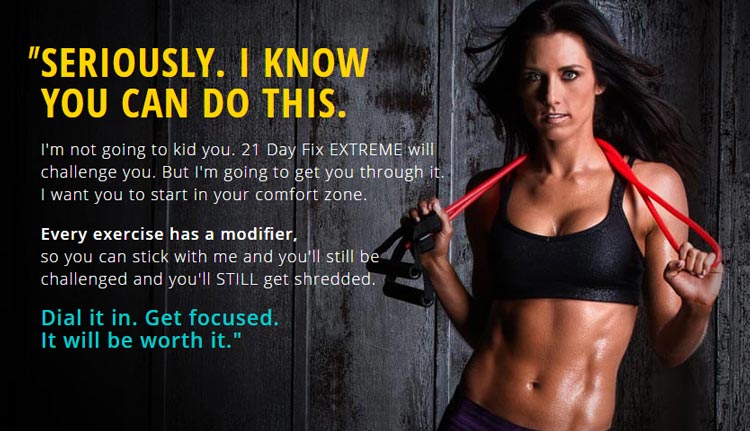 Want a quick, easy solution to trim down a few pounds for the big day? Backed by Celebrity Trainer Autumn Calabrese, 21 Day Fix is designed to simplify your life not put you on some complicated diet. You get seven exclusive containers. "Each one is color-coded for a different kind of food and pre-measured for the precise portion. You'll never have to "eyeball" your measurements again—if it fits in the container, you can eat it! Combine this eating plan with one 30-minute workout a day. That's all. It's that simple!" The workouts are a total body workout, from cardio to Pilates and yoga; you'll work your upper body and lower body hard too! If you see more awesome results, send in your before and after pics, they will totally send you a cute 21 Day Fix T-shirt for FREE! This workout is great for a bride who wants to look her best in her photos because you'll get "Autumn's secret to losing weight fast before a competition or photo shoot. Do it during the last three days of 21 Day Fix for mind-blowing "after" pictures."
CIZE (dancing)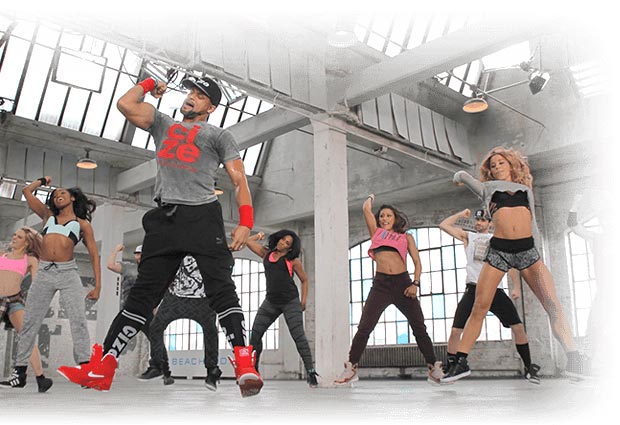 This one is for the bride who simply dreads traditional workouts. CIZE teaches you how to dance your way to fit in just 30 days! No matter how old you are, how much weight you have to lose this program is for everyone. Sean T relates all the dance moves to everyday life like putting a sock on or driving a car. He breaks it down so you can learn how to dance like a pro, all while losing weight. The complex dance moves are broken down so well anyone can do them – even if you've never had a dance class before. You just need to want to lose weight and know that you can dance it off! Weight Loss is just a byproduct of CIZE – you'll stop exercising and start dancing!  CIZE is awesome because you get six hot dance workouts on 3 DVDs, a meal plan, beginner and advanced calendars, an eight-count ab workout – plus a weekend survival guide and 7-day CIZE Down to keep you motivated and sticking to a healthy eating plan. This is perfect for the bride who wants to eat right, lose weight and have fun!
Slim in 6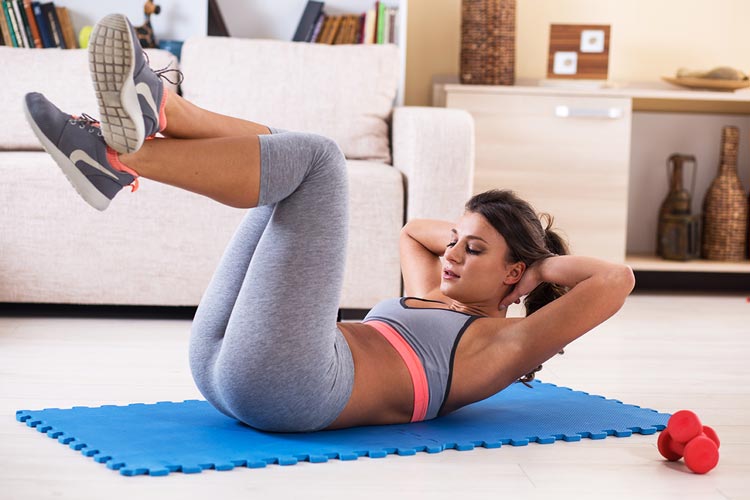 If you're the kind of bride that isn't all that into extreme or intense workouts, then Slim in 6 is for you! You'll still see extreme results with this sweet low-impact program that trims fat in no time. With Slim in 6 you get: 3 body-slimming workouts, a cool workout calendar, an easy to follow weight loss eating plan, two free workouts and bonus gifts – a slim training resistance band, 24/7 online support, and a Cardio Core Express DVD. Send in your before and after photos, and you'll get a FREE Slim in 6 T-shirt too! But how does a low impact workout give you awesome results in 6 weeks!?
"Slim in 6 is more effective at helping you lose weight than those super-intense, high-impact workouts. The secret is Debbie's Slim Training, a combination of low-impact cardio moves and light resistance that gets you into the optimal fat-burning zone—and keeps you there longer. The fat melts away as you tone lean muscle, so you get incredible body-shaping results, faster!" 
Slim in 6 is great for the bride who simply wants to trim down and slim down for a ball gown or more formal wedding. It's also great for the bride who likes amazing results without all the intense moves.
Eating a Healthy Diet Before the Wedding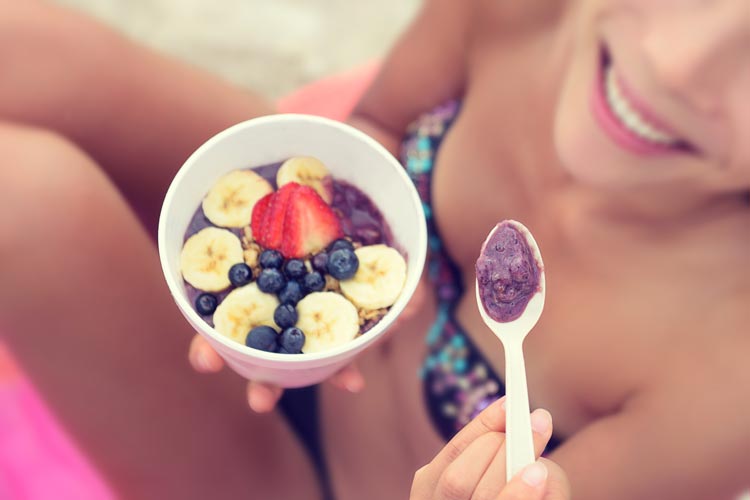 To maximize the benefits of Beachbody or any fitness program, you'll want to eat very little refined foods and simple sugars and pack in all the protein and veggies you can! You'll get sweet meal plans with each workout, plus calendars to keep you on track with your workouts. It's so easy! Some other sweet eating tips and tricks to keep you on track:
Toss the simple carbs and load up on fiber filled veggies like broccoli.
Cook with healthier oils like coconut or olive – when you really need it. Otherwise, use coconut oil cooking spray to cut down on calories.
Add in extra protein with snacks like Oikos Triple Zero Yogurt with no added sugar.
Reach for grapes, cucumber slices and carrot sticks instead of chips.
Drink loads of water all day.
Drink a cup or two of antioxidant boosting tea with fat blockers like Green, Rooibos or White Tea when you feel cravings come on in between meals.
Simply implement one of the amazing workouts as well as the tips and tricks above, and you'll be looking like a supermodel when you walk down the aisle!