A night of drunken debauchery may sound like fun to some, but what if the bride…well, isn't into "all that?" If you're the one in charge of planning an unforgettable bachelorette party, fear not!  Here are alternatives to a club night that should please a variety of brides.
A Bachelorette Party for the Diva Bride
If your bestie loves to feel special, start the day off with a surprise pick up then whisk her away to do some mani-pedis.  For extra pampering (if budget permits) add in a paraffin wax hand treatment or mini massage.  Then, off to martins inside a limo for a drive around town, ending at the bride's favorite restaurant.
Budget-Saving tip:
Spas too expensive? Try contacting a local salon and see if you can book mobile services, or come into the salon on their off days.  Limos too pricey? Decorate your girl friends' cars with the same theme and arrange for an awesome (sober) chauffeur or two.
Budget-Splurging tip:
Surprise the bride even further by having a beautiful dress ready for her to change into after the mani-pedi.
A Bachelorette Party for the Foodie Bride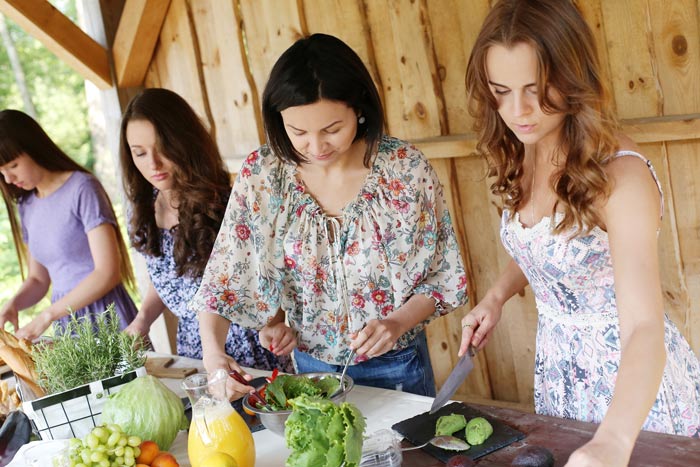 If the bride you know can taste the difference between seven types of rice and complains about the over-use of truffle oil, then a night out at one of the city's fine dining establishments is an obvious choice for a bachelorette party.  Make it into an event by adding a theme – if it's a French restaurant, have guests wear chic neck scarves, or matching clothes.  Or, if sushi is more "her thing," make reservations to sit at the sushi bar of a well-known spot.
Budget-Saving tip:
If fine dining prices are too high, consider looking up a few recipes and cooking yourself. You and the rest of the guests can show the bride how much you care by embarking on a three course dinner party with her tastes in mind.
Budget-Splurging tip:
Add wine pairings to either your dinner out or your dinner in!
A Bachelorette Party for the Artistic Bride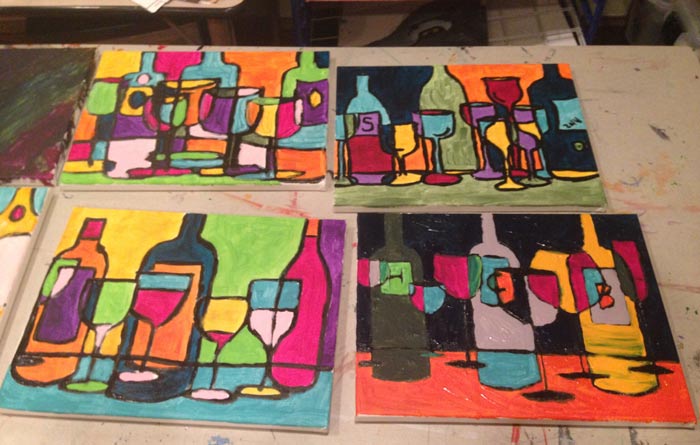 If your sister has always been known as the creative one, she may appreciate a fun go-back to those elementary school arts and crafts days.  Book a paint night, where the host artist will provide all canvases, paint and supplies needed for an evening of guided painting.  Simply bring wine and cheese, and you're off to a great night.
Budget-Saving tip:
Instead of hiring an artist to host, just host your own party by purchasing art supplies from the local dollar store and local hobby places. Have the girls paint whatever their hearts desire – their imagination is the only limit!
Budget-Splurging tip:
Hire a male model to pose nude for your painting class, woo!
Hopefully these ideas will help you come up with a great plan for how to take your girl out for a fun final girls-only fling, and we have more ideas where those came from! Budget-friendly bachelorette bashes might help, and don't forget to check out these five bachelorette party ideas that don't break the bank.