You've picked your wedding theme, you have all of the bits and bobs to go with it, the catering's all set, and so are the drinks! What could possibly be next?
Have you thought of the music yet?
The music is what ties your theme together! If you have an otherwise perfect wedding theme and the music simply doesn't match, the whole event could fall flat – at least, the dancing part of it, anyway. What do you do?
Why, you get together some ideas, of course.
1980s wedding theme music
 Retro is so in. If you have a sort of 1980s theme going – with all the neon and big hair that you can possibly fit into a wedding – then you're already on your way to a fantastic event. The 1980s saw a lot of big acts make the rounds: Bon Jovi, Duran Duran, David Bowie (in his New Wave phase), Michael Jackson, Twisted Sister, and even more. So many genres were created at this time that just matching up your theme to the right one can be a bit of a challenge.
 Mötley Glam
 Glam metal, also known as 'hair metal' or 'power metal', has its roots in 1970s glam or glitter rock, except the bands have traded in their glitter and space-age clothes for leather, denim, and stocks in hair spray suppliers. This is the theme where you encourage guests to show up in their torn denim jeans, with a headband and teased hair, a leather jacket, and maybe some spikes and KISS-esque make-up.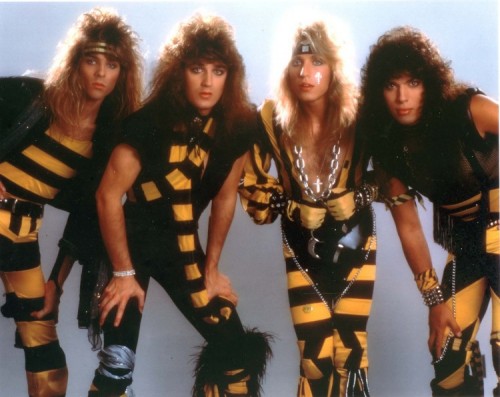 Artists you will want to play include: Bon Jovi, Aerosmith, Guns 'n Roses, KISS, Quiet Riot, Poison, and Alice Cooper. Bonus: most of your guests will know all the words!
Some songs that you might hear for an 80s glam metal wedding are:
Living On A Prayer – Bon Jovi
Sweet Child Of Mine – Guns n Roses
Addicted To Love – Robert Palmer
Rock 'n Roll All Nite – KISS
Cum on Feel the Noize – Quiet Riot
Poison – Alice Cooper
Unskinny Bop – Poison
Bring in earcandy's The Somebodys or Black & Gold for live bands, or even the ever-classic Rock Idol Karaoke Band.
Pop Divas of the 80s
If you're going with a slightly classier version of the 1980s theme, you will definitely want to include hits by Whitney Houston, Madonna, Pat Benatar, Tina Turner, and even Joan Jett. These are powerful ladies with big voices who have a great selection of wedding-friendly hits for the best reception ever.
Some songs that you're bound to hear:
I Love Rock & Roll – Joan Jett
I'm So Excited – The Pointer Sisters
I Wanna Dance With Somebody – Whitney Houston
How Will I Know? – Whitney Houston
Like A Prayer – Madonna
Heaven Is A Place On Earth – Belinda Carlisle
Black & Gold will bring in the magic of Madonna, Whitney Houston, Belinda Carlisle, and The Pointer Sisters for exactly what your Pop Divas dance needs.
Victorian Wedding Music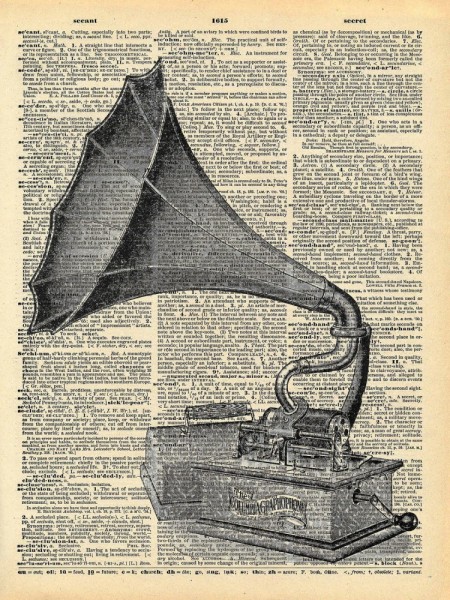 A Victorian theme is very popular among weddings. Music should be instrumental, with string quartets and harps being at the top of the list, and you can't forget the waltz! A lovely piano number from Beethoven will definitely fit here, as will pieces by Chopin or Mozart.
It may be worthwhile for you and your spouse-to-be to take some ballroom dancing lessons in preparation for the wedding. Why? Well, there is certainly no better way to wow your guests on the dance floor than by already knowing some of the moves that go along with the music you've picked for your big event!
Look for a group that has a harpist, a string quartet, and a pianist available to make a Victorian wedding especially realistic.
What about…?
A wedding that's laid back and otherwise mellow would benefit from Jazz legends like Louis Armstrong, Frank Sinatra, Ruth Etting, and Bart Howard. There's plenty of music for dancing in a Jazz repertoire! Think saxophones and crooners with cocktails and soft lighting.
If your wedding has a funkier tone to it, then the harmonies and strong tracks of classic Motown and Soul might be more suitable. Get your guests up and dancing to Aretha Franklin's RESPECT, then give them a slight break with something slower. Great artists to include in this line-up are:
The Jackson Five
Stevie Wonder
The Blues Brothers
James Brown
Diana Ross
Still not sure?
Take a look around and see what other weddings have used, or browse our acts list for ideas. Maybe the most unlikely-seeming match is the perfect one for your theme!