When it comes to what you'll be wearing on your big day, most brides' minds go right to the dress. It's easy to forget that there are other crucial parts to your wedding day ensemble, primarily, your veil. Veils, although you might not think it, can range anywhere from $50 – $500 and higher. So for the frugal bride, this cost could surprise and blindside your carefully planned budget.  And before you consider going without entirely, here are five are cost-effective veil ideas that should be considered in lieu of the traditional veil.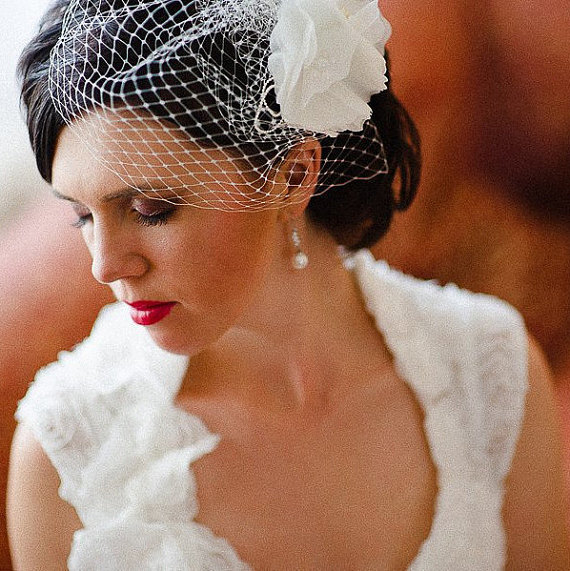 Birdcage Veil
This cropped veiled has gained quite a lot of popularity over the last few years. Made up of tulle, this short veil gives your wedding outfit a very retro feel and can be combined with a variety of other accessories! For example, birdcage veils are often paired with small hats, headbands (see below), feathers, brooches or silk bows.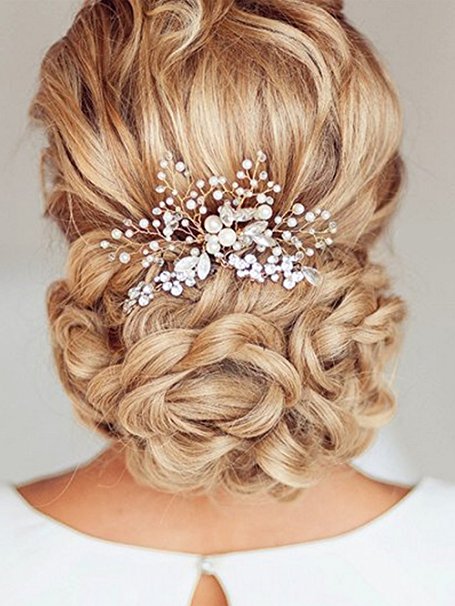 Decorated Comb
I realize this is not 1932 and we're not all wearing brooches in our hair (if you haven't read the book The Gift of the Magi, you should) any more, but hair combs are easier to come by than you might imagine! It could be as simple as asking your mom or grandmother if they have any combs you could borrow, or you could easily find a beautiful comb at a thrift store, flea market, or jewelry store.
Using a comb is a simple, elegant statement that could cut out your veil cost entirely, but may not be for the bride looking for a little veil. (Note: A comb could also be used to accessorize a birdcage veil!)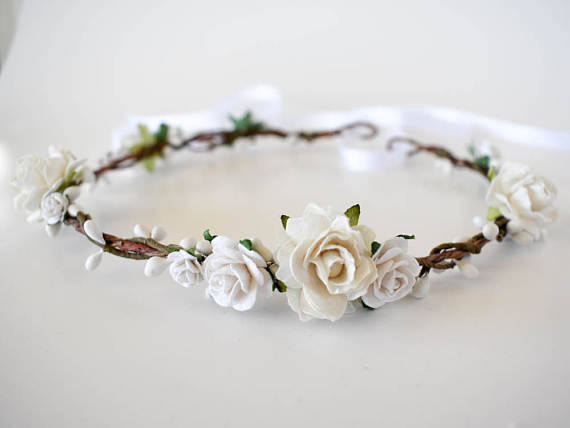 Flowers
For an outdoor wedding or an earthy bride, you may not have to look any farther than what's growing in your garden! Fresh flowers can be made into flower crowns, or singular blooms can be used to liven up an updo or woven through a bridal braid. This is a very unique take on the veil and (depending on what type of flowers you're looking for and how you come by them) can cost absolutely nothing.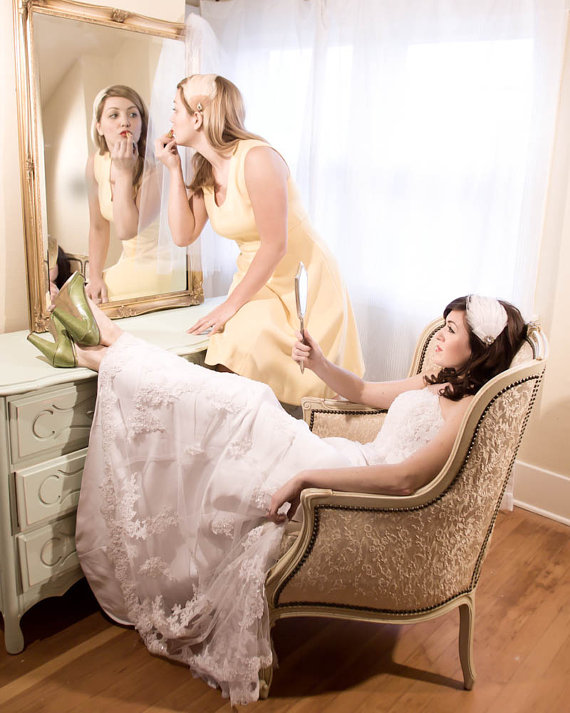 Feather Bloom
Too nervous of swarming bees to try out real flowers? Then you may want to look into a feather bloom. Feather blooms are made up of – you guessed it – feathers usually, but often they are made with other types of fabric, with some or no feathers. Feather blooms are sold on sites like Etsy, but can also be found in most jewelry or accessory stores (think Charming Charlie's, my favorite place on Earth).
Also, as another fake-flower-related side note, paper or plastic flowers can also still give an earthy vibe without any consequences of using real flowers. Be wary with the plastic flowers though, they sometimes don't photograph well, so use your best style judgement.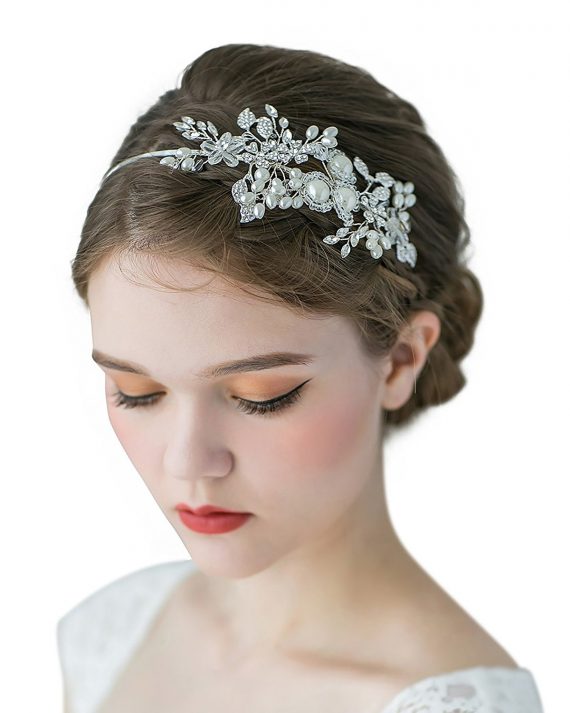 Headbands
The glorious thing about headbands is that they don't necessarily mean one thing – headbands don't conform! There are a million different types of headbands you could use. More popular headbands usually include a strip of lace or embroidered fabric which can secured with a silk ribbon. A less popular but very beautiful version I have seen used a string of pearls and was held in place by two flower blooms on either side of the bride's head. Very unique and very lovely.
Don't feel trapped in a veil box. There are unique and smart alternatives for every frugal bride that doesn't include $500 worth of lace trailing six feet behind you…thankfully.