The Mother of The Bride can have just as much, if not more, difficulty when it comes to picking out the perfect dress to wear when she hands her baby off to the man of her dreams. This day is just as magical and spectacular for the bride as it is her mother, so Mum should have something fabulous to go with that gorgeous smile she will wear all day long.
EleventhDress was born from a day where Monica Delgado watched her own Mum have a very frustrating time finding a mother of the bride dress for her wedding. She wanted nothing more than to help her Mother find a dress that wasn't frumpy, boring, matronly (worst word ever), or just plain ugly. She decided to bring that same passion to helping other mothers have the perfect day beside their daughters, as well.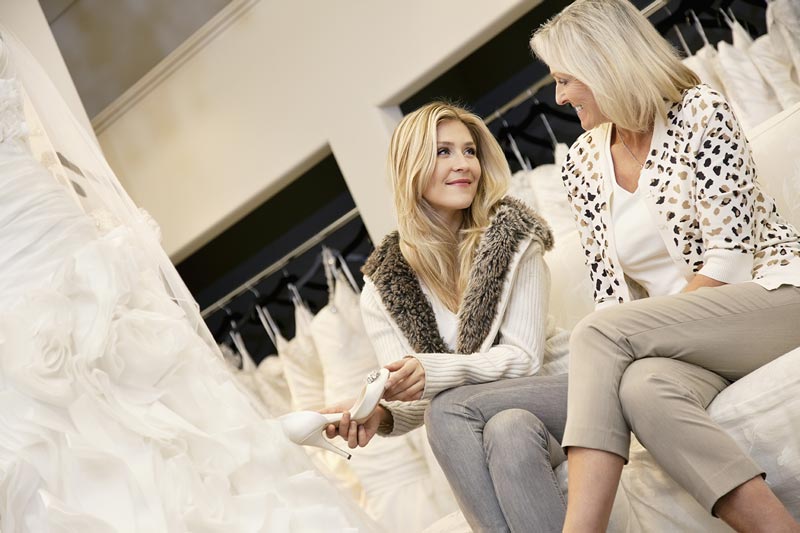 Ever walked into a shop only to find the perfect dress isn't available in your size? Find the perfect dress, but not in the color you want? That's where EleventhDress comes to your rescue. They have partnered with hundreds of retail stores and brands like Lord & Taylor, Vera Wang and Adrianna Papell to make sure you get your dream dress. EleventhDress wants to help ensure you spend less time shopping by being able to compare the dresses you like in one place.
They have thought of every kind of mother, not just the average size but the petite and the plus size, too. EleventhDress promises to always have your size and a style that will look stunning on your gorgeous frame. From tea length dresses, dresses with jackets, and gowns, you deserve to feel confident in all those epic wedding photos beside your daughter. We encourage you to check out EleventhDress before you look elsewhere – you might find the perfect dress with far less stress!