We're so glad you've joined us! Don't forget to head over and join the Wedding for $1000 Bride Tribe Facebook Group after you download these awesome free gifts. Grab some wine or coffee and post your questions, share your frustrations and feel supported on your budget wedding planning journey!
FREE Gift #1:
Wedding for $1000 – Wedding Planning Timeline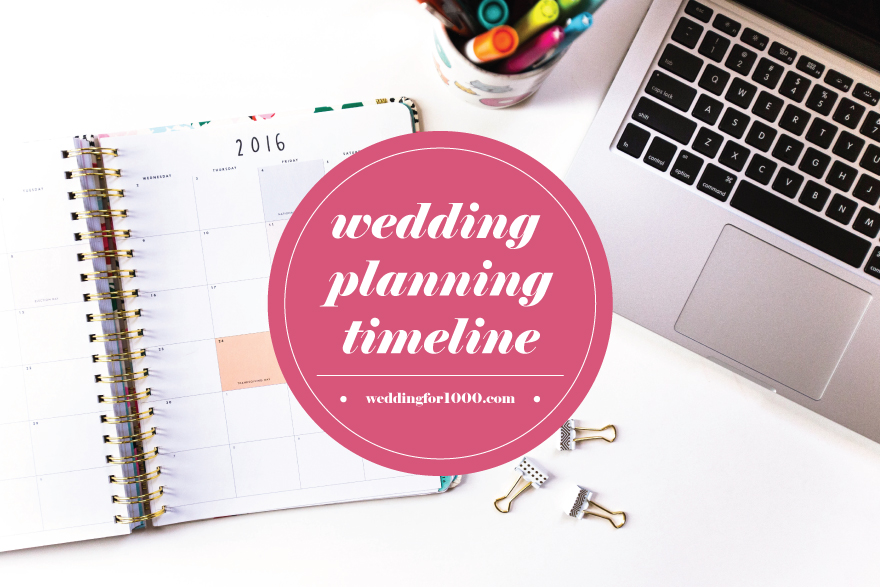 You've figured out your budget, and now you need to figure out how to spend it. This Wedding Planning Timeline is the easiest and fastest way to figure out how to streamline your wedding planning.  It's what you read when you're ready to start tackling all of the chronological tasks that make up a wedding.  Click here or on the image above to open the PDF in a new page – then just save it to your computer!
No matter what your budget is, or how much (or little) time you have, you can have an amazing wedding on a very affordable budget – and we can help!
---
FREE Gift #2
Wedding for $1000 – Daily Wedding Planner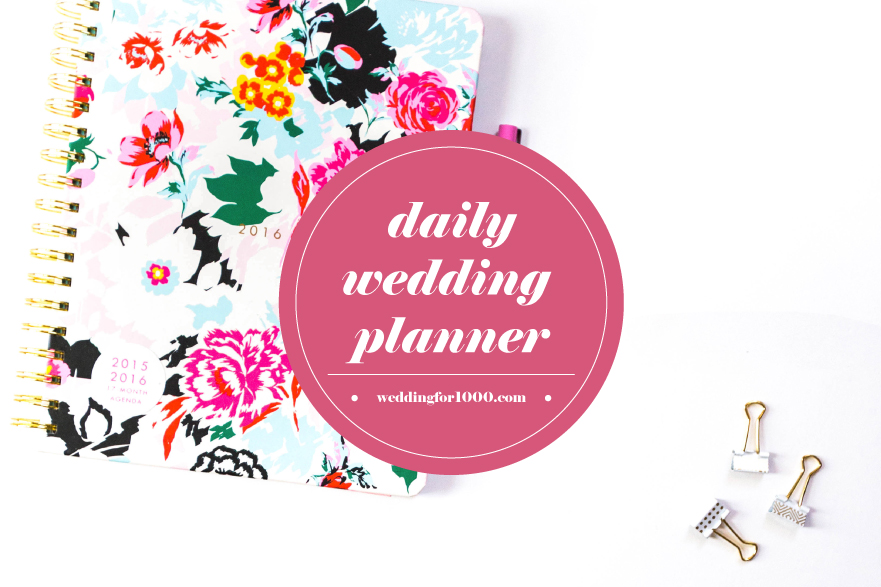 If you're feeling a little overwhelmed by the millions of steps involved in planning a wedding, don't panic! Download this simple, streamlined wedding planning page that will help you focus on what you can do Right Now rather than the millions of things you should do eventually. Click here or on the image above to open the PDF in a new tab and then save it to your computer!
The editable PDF can be reused as many times as you like, just save your edits as a separate file with the date or topic focus of the day (it's easier to remember when you're going back through them)!
Now head over to the rest of the fun stuff:
5 Beauty Products to Start Using 5 Months Before the Wedding
24 Beautiful Wedding dresses under $400
Brunch Wedding Ideas: Have a Build-Your-Own Bloody Mary Bar
Budget-Saving Cake Toppers That Only Look Expensive
As always, if you need help, we're here for you!  Send me a message through the Contact Form or drop us an email, and I'll help you out. I read and reply to every email, so don't hesitate to get in touch.
Xoxo,