by Brittney McComas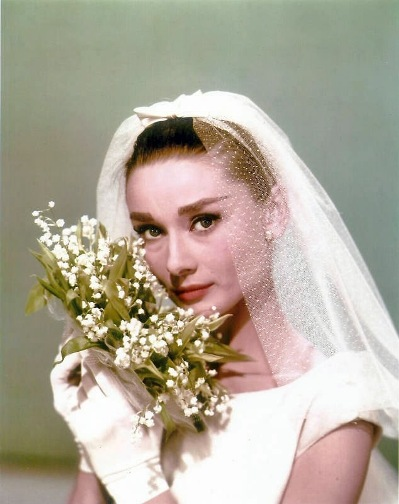 If you can't get Audrey Hepburn or that adorable little blue box off your mind, then look no further. From how to score cheap bridal bouquets, fancy DIY invitations, a killer hair tutorial and the perfect dress–we've got you covered. No matter how many times you've watched the film, there's something here for every bride who wants a little Hepburn wedding inspiration. So go on and live in the sky–for just one day. header image source
How To Score Cheap Bouquets
Here's the thing about buying flowers: If you're on a budget, and you're not going with any other traditional wedding arrangements, you don't necessarily need to tell the florist it's for your wedding. If you're building your own bridal bouquet, just say you're making an arrangement or want something special for a friend. It's that simple. When it comes to a Hepburn inspired bouquet–you're talking big bucks if you try to buy retail flowers. For lily of the valley, like this picture, you have a few options.  One, you can go silk. If you get two of these bouquets from Etsy at $7.95 you can put them together for a beautiful, full bouquet.
You can also order wholesale flowers and put together your own arrangement.  Here's a link to a website we've ordered from before and have had great results: FiftyFlowers – Lily of the Valley. Here's a fun video on How To Make Your Own Bridal Bouquet! Also check out Wholesale Bridal Flowers (Blooms by the Box) and Wedding Flowers at Global Rose!
The Perfect Invitations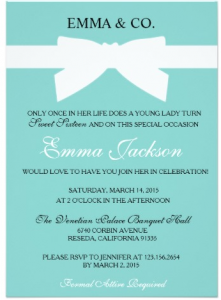 While the perfect invitations would be free…Zazzle has some awesome designs on the cheap to choose from! If you go for something that has the mock Tiffany & Co. logo just simply put your surname to be like Smith & Co. or Thomas & Co. Super-cute these invitations are really something to boast about!
Killer Hepburn Hair Tutorial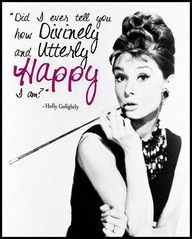 This simple French Twist is so easy to do, all you gotta add is the tiara and boatload of hairspray. Okay, you'll also need a teasing comb, hair pins that match your hair color, and volumizing powder. Start by dusting your hair with volumizing powder, then tie half your hair up on top of your head. Next, tease one-inch sections from the root to about half way down the section of hair; when finished repeat on the top half. Smooth flyaways over with your comb.
Separate a good three-inch section in the front of your hair for the pullback at your bangs. Next, gather your hair back like you're going to tie a low ponytail, and twist your hair up toward the top of your head. Secure your twist with hair pins as you twist. With the loose hair at the end, tease again to make a bobble and secure with pins. Next, tease your front section again and comb back lightly. Push it forward a bit for some volume and pin. Set with hairspray, and top with a crown or little bow.
The Perfect Dress
This year the tea length and knee length wedding dress is making a very sweet comeback. From lace to sheer overlay, a-lines, and tulle, tulle and more tulle these dresses are some of the most romantic looks for you to make a magical splash on your big day!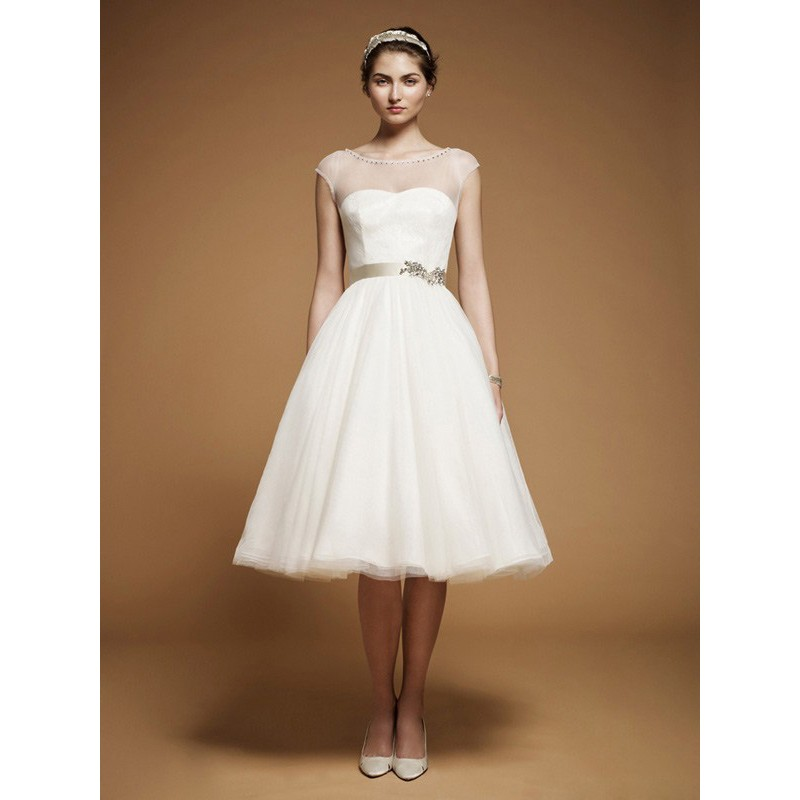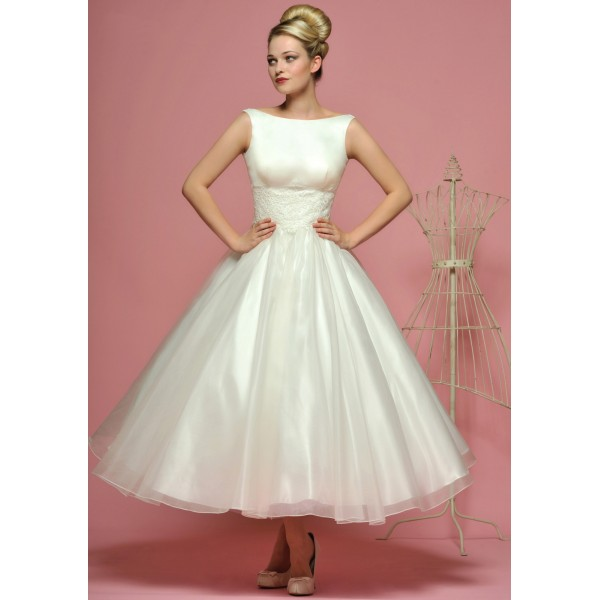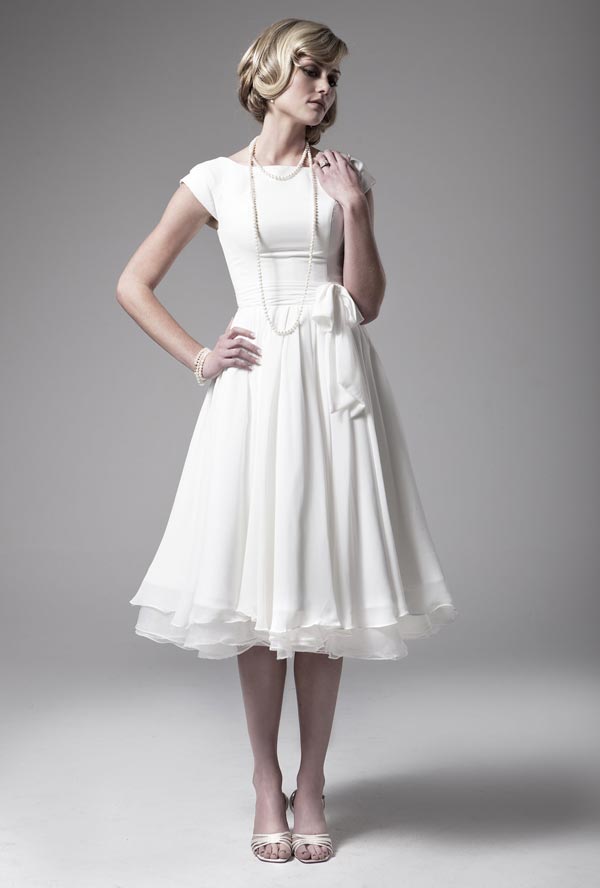 Of course, if you wanna go Tiffany Blue and look like a princess there's this gorgeous gown! *gushes